Ljungh, Esse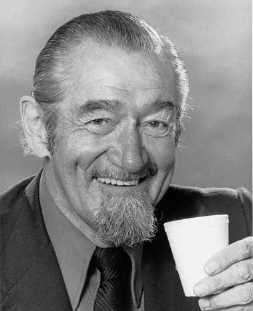 Esse Ljungh
Theatre and radio drama director/producer born in Malmö, Sweden, August 3, 1904; died February 9, 1991. He arrived in Canada in 1927 and rose to become one of the most important figures at the CBC.
He began to work in and around theatre as a child, directing, acting and writing in Sweden. He studied at the University of Upsala toward a law degree but found himself involved in theatre at the university as well. During his military service, he acted, sang and danced in the military productions.
Upon his arrival in Canada he settled in Radville, Saskatchewan with his wife. Soon the family moved to Winnipeg, Manitoba, where Ljungh worked as a journalist. Through this job he met John Craig of the Winnipeg Little Theatre and was soon working with him and the company as actor. In 1936, he appeared in the title role in Peer Gynt. His first directing job in this country was a production of Gounod's opera, Roméo et Juliette. He also worked in productions put on by the Norwegian, German and French communities and served as adjudicator for the Dominion Drama Festival.
He started his career in radio as an actor but was soon directing/producing shoestring productions for local radio stations. In 1938 he was hired by the CBC as a freelance producer, and worked there, on and off, to his retirement in 1969. In 1942, he was hired by the corporation as staff producer. In 1946 he became National Supervisor of Drama and his effect on the national theatre, its writers and actors cannot be underestimated: theatre practitioners, who could rarely earn a living in theatre, could now count on radio drama for some income, and some of Ljungh's shows, such as "Author meets the critic" encouraged an ongoing discussion of the nation's literature (including theatre). He produced many plays based on Canadian content before it was fashionable, and supervised adaptations of theatre works, like Shakespeare's King Lear and Rolf Hochhuth's Soldiers. Perhaps his best-know series was W.O. Mitchell's Jake and the Kid. In 1958, he became supervisor of television drama.
After his retirement from CBC he taught at Mount Royal College in Calgary and the University of Victoria. He was appointed to the Order of Canada in 1981.
Nathan Cohen, commenting on Ljungh's work (specifically on Jake...) called him, "the best of all radio producers ... an artist of radio."
Source: Sharon Blanchard. The Radio Drama Productions of Esse W. Ljungh (Thesis), September, 1981.
Profile by Gaetan Charlebois.
Last updated 2020-09-08