Nouvelle Compagnie Théâtrale / Théâtre Denise-Pelletier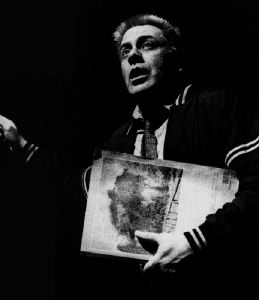 Company in Montreal, Quebec, founded in 1963 by Gilles Pelletier, Georges Groulx and Françoise Graton. Its mandate was to present masterpieces of the international repertory to a student audience and in its first seasons it presented, among other works, Le Cid, La Locandiera, Iphigénie, and Le Jeu de l'amour et du hasard. The mandate eventually broadened to include the classics of the modern and Quebec repertory as well.
The company worked closely with teachers, school boards and the Ministry of Education of Quebec. It also published a study guide for each production in its season.
After playing at the Salle du Gésu, it finally acquired, in 1977, a venue in Montreal's east end and created two theatres within it: the fixed-proscenium Théâtre Denise-Pelletier, and the studio Salle Fred-Barry. The larger hall houses the company's subscription season (presented to daytime and evening student and adult audiences) and the smaller hosts alternative companies from all over the country in an evening subscription season open to the general public.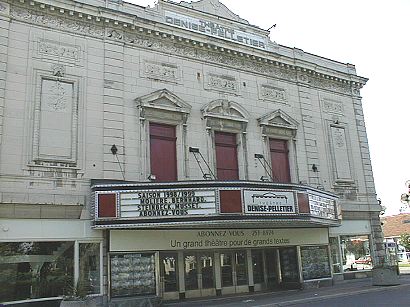 Théâtre Denise-Pelletier (photo: GLC)
The company had developed a reputation for staging turgid, static "classics" and historical dramas until Brigitte Haentjens took over the artistic directorship in 1991 and immediately created seasons that were explosive, exciting and often controversial. They included, notably, Nuits blanches directed by maverick Jean-Frédéric Messier, a magnificent (but transgressive) production of Camus' Caligula and Robert Lepage's Aiguilles et opium. Haentjens made it clear she wanted students to understand that theatre was a living thing. However, for various reasons (probably not the least of which was the ongoing war she waged with the more conservative teachers with whom she came in contact), Haentjens, in 1994, was dismissed by the company's board of directors. (The resulting controversy was almost catastrophic for the company.)
Activities under the next Artistic Director, Pierre Rousseau, were more staid but not without highlights including the critically acclaimed Serge Denoncourt punk/urban production of Corneille's Le Cid (1997). As of 2014, Claude Poissant is the Artistic Director.
In 1997 the company changed its name from the Nouvelle Compagnie Théâtrale to Théâtre Denise-Pelletier.
Website: www.denise-pelletier.qc.ca
Profile by Gaetan Charlebois
Last updated 2019-11-08