Dagenais, Pierre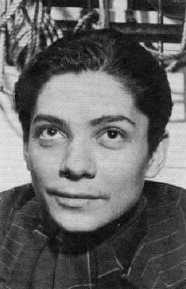 Theatre pioneer born in Montreal, Quebec in 1924; died in 1990. Pierre Dagenais studied theatre with Fr. Émile Legault.
He then founded Équipe in 1943, a company which distinguished itself from all the others by its performance style and its choice of plays. It had taken up American Realism - an adaptation of Stanislavsky's The Method. Dagenais managed the company and directed all of the productions except for one. He enjoyed such success that in 1946 he was invited to mount the Shakespearean Company of Montreal's King Lear starring John Colicos. L'Équipe, however, disbanded a year later under the weight of debt.
Dagenais then directed for radio and television.
Dagenais had a talent for getting in trouble. He went to jail for unpaid amusement tax for an outdoor production he mounted. He produced the anti-Church Huis clos/No Exit in the Salle du Gésu beneath a church and was banished from the hall after the resulting protests. He also claimed that the work he did in English damaged his reputation with the rising Nationalist movement and ultimately ended his theatre career.
Despite all this, Dagenais and his work are considered key in the history of Canadian theatre.
He has said of his career, "I love theatre and have lived all my life for it; but it is to the young that the future belongs. If the young succeed, it might be a little because of me, if I had not done all that work before them, they might not have been able to continue. It's rewarding for me; not for reasons of bitterness but of joy."
He was married to actress, Janine Sutto.
Profile by Gaetan Charlebois.
Last updated 2020-01-14