Reaney, James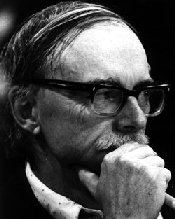 James Reaney
Playwright, poet, short-story writer, born on a farm in South Easthope, Ontario, September 1, 1926, died in London, Ontario, June 11, 2008.
He received his doctorate in 1958, studying under Northrop Frye (who had a profound effect on his writing) and has taught at the University of Manitoba (1950-60) and the University of Western Ontario. His first book of poetry, The Red Heart, won the Governor Generalís Award in 1949. A Suit of Nettles earned him a second Governor General's Award in 1958; and Twelve Letters to a Small Town won him a third in 1963. Though he had been interested in drama since childhood, he was encouraged by a friend to write a piece for the University of Toronto's Alumnae Theatre and the work he created, The Killdeer, launched his drama career (and won a prize in the Dominion Drama Festival).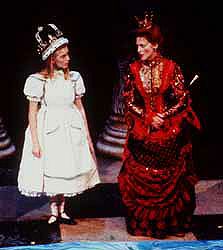 Reaney had a deep artistic curiosity and his experimentation in theatre has produced a wide variety of plays ranging from some of the best children's theatre written in this country (Apple Butter) to one of the nation's most important dramas, the trilogy The Donnellys (premiered at Tarragon Theatre, 1973-1975, directed by Keith Turnbull). Part II, The St. Nicholas Hotel, won the Chalmers Award).
He was married to poet Colleen Thibaudeau and had three children.
His plays include: Names and Nicknames (premiered at the Manitoba Theatre Centre, 1963, directed by John Hirsch and Robert Sherrin), Colours in the Dark (Stratford Festival, 1967, Hirsch), Alice Through the Looking Glass (Stratford Festival, 1994, Marti Maraden)
Last updated 2020-06-03