Gravel, Robert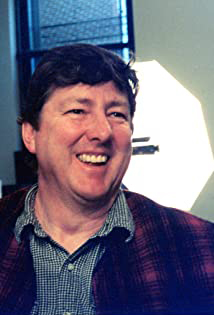 Robert Gravel
Actor/director/playwright born February 8, 1944 in Montreal,Quebec; died in Saint Gabriel-de-Brandon of a heart attack in 1996 at the age of 51. Robert Gravel indelibly marked the history of modern theatre in Canada.
He began his career at the beginning of the 70s, co-founding, in 1975, the Théâtre Expérimental de Montréal that would become, in 1979, the Nouveau Théâtre Expérimental/NTE. He also co-founded, in 1977, the Ligue Nationale d'Improvisation.
A devout experimenter, he was constantly searching for a different way to act on stage, and to present action. With his trilogy La Tragédie de l'homme, it was possible through his acting, directing and writing to see his research. In one of the plays of the trilogy, which took place in a senior citizens home on Christmas day, the action occurred in several rooms simultaneously. Although the action was sometimes the humdrum, day to day existence of the inmates, banality was elevated to a strange kind of aesthetic pleasure.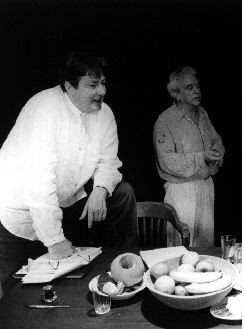 Gravel was a big man with a huge sense of humour, and sometimes the critical community accused him of silliness; but nothing that was said or written about him kept his fans away from his shows or kept even the most ardent critic from being fascinated by his work.
Robert Gravel was also an accomplished television and film actor.
In April, 1999, the Théâtre du Nouveau Monde revived his play Durocher le millardaire (which had been created by the NTE in 1991).
He once said, "If theatre does not advance the freedom of those who play it and of those who watch it, it is useless."
Profile by Gaetan Charlebois.
Last updated 2020-11-22