Ronfard, Jean-Pierre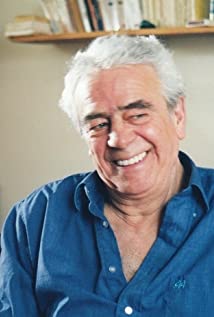 Jean-Pierre Ronfard
Quebec-based director/actor/playwright, born in a village in the north of France on January 14, 1929; died on September 23, 2003 following heart surgery. He was one of a family of theatrical practitioners including his late wife Marie Cardinal and daughter Alice Ronfard.
Jean-Pierre Ronfard received his university education in linguistics and subsequently earned a teaching certificate. From 1953-60 he was an actor/producer/teacher in Algeria, Greece, Portugal and Austria. From 1960 to 1965, he was Artistic Director of the French section of the National Theatre School of Canada.
He was a co-founder of the Théâtre Expérimental de Montréal/NTE (later the Nouveau Théâtre Expérimental) and produced more than twenty of its productions, including Les mots (2000) and Hitler (2001).
He also directed in theatres across the province works by foreign and local playwrights including Aeschylus, Jarry, Ionesco, Claude Gauvreau, Réjean Ducharme, Jean Barbeau, and Robert Claing.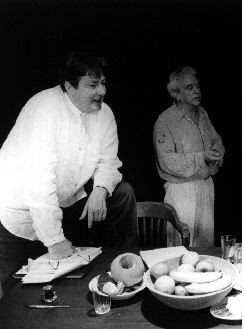 In 1997 he received the Governor General's Award, and in 1999 le prix Denise Pelletier, the highest distinction awarded by the Quebec government to an individual in the performing arts.
His plays include: Quichotte (premiered at the Théâtre du Nouveau Monde/TNM, 1969); the epic La Vie et mort du roi boiteux (NTE, 1981-82); Le Mandragore (TNM, 1982 - the work has received several revivals); Le Titanic (Carbone 14, 1985); Mao Tsé Toung ou Soirée de musique au consulat (NTE, 1987); and Autour de Phédre (NTE, 1988).
He was a true experimental theatre artist, innovative and flexible, and always seeking new theatrical experiences for himself and for the audience.
Profile by Gaetan Charlebois.
Last updated 2020-11-22