Barbeau, Jean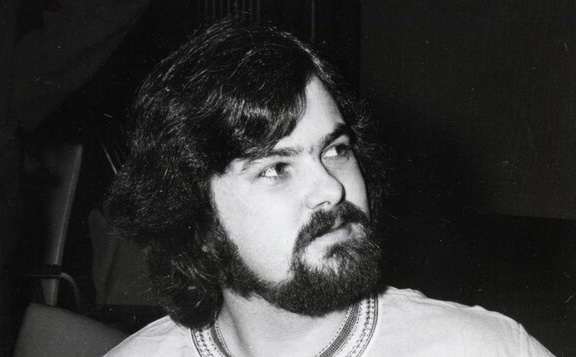 Jean Barbeau
Politically engaged Separatist playwright born in St-Romuald, Quebec February 10, 1945, died August 28, 2019 at the age of 74. Jean Barbeau's works stress not only plot but also the use of language, specifically joual. They point to the cultural and linguistic dichotomy in Quebec.
After courses in the classics at the Collège de Lévis where his first plays were presented, he went to Laval University in Quebec and joined Troupe des Treize in 1968. That same year, his play Et caetera was presented at the Dominion Drama Festival where it won two prizes. In 1969 he founded the Théâtre Quotidien de Québec, in effect launching his professional career.
His plays have been presented in Canada and abroad in translation and adaptation. His work Ben-Ur (first presented at the Théâtre Populaire du Québec, 1971) would also be a publishing success story with 30,000 sold.
In 1971 he wrote an open letter to Ottawa saying, "I [no longer] have any intention of being polite, discrete or to avoid hurting anyone...When I will enter a place [from now on], I will dirty it up, I will be much too dirty for the red carpets of very many theatres."
Many of the titles of his plays are puns or wordplay; i.e. La Coupe Stainless (The Stainless Cup) or Le chant du sink (Swan song with a pun on cygne/swan/sink because one of the characters is a plumber.)
Other plays include: Le chemin de Lacroix, Goglu, Solange and Joualez-moi d'amour (all premiered at Théâtre Quotidien in 1970), Knock-out (Théâtre du Nouveau Monde, 1973), Le Chant du sink (Théâtre Populaire de Québec, 1973), Citrouille (Théâtre du Nouveau Monde, 1975), La Coupe Stainless (Piggery, 1974), Émile et une nuit (Théâtre du Rideau Vert, 1979), Les gars (Compagnie Jean-Duceppe, 1983). Several of his plays - including Ben-Ur, Le chemin/The Way of Lacross, Goglu, Solange and Les gars/The Guys - are available in translation from the Centre des auteurs dramatiques.
He stopped writing for theatre in 1989, but wrote occasionally for radio and television in the 1990s. He co-wrote the script for the independent acadien feature film, Le secret de Jérôme (1994).
Profile by Gaetan Charlebois.
Last updated 2021-01-20