Centre des auteurs dramatiques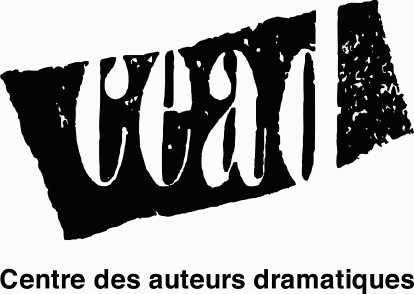 Play development organization founded in Montreal, Quebec, in 1965 by several young authors, notably Robert Gurik.
The organization was formed to encourage the growth of dramatic literature in Quebec and it is active in the publication, dissemination, workshopping and cataloguing of plays and their related services. The Centre now also participates in a very active translation program which sets out to bring works in both official languages to the English community.
Important plays which have benefited from the CEAD include Michel Tremblay's seminal work Les Belles-soeurs, and Jean-Marc Dalpé's Le Chien.
Directors have included Jacques Vézina, Diane Miljours, Marc Drouin, and Lise Vaillancourt. The current Directeur général is Alain Jean.
The organization's Mission Statement: "In the mid-sixties, Québec playwrights, feeling the need to band together, formed an association, known as the Centre d'essai des auteurs dramatiques (CEAD). Though the term 'essai' was later dropped, the mandate established by the founding members 'to promote Québec plays and playwrights' remains pertinent and valid after 36 years of existence.
Operating as a service to playwrights, to the professional and amateur communities, as well as to the academic milieu, CEAD is representative of all professional francophone playwriting in Quebec and throughout Canada. Membership, currently more than 200, is constantly on the rise. The artistic and philosophical direction of the organization, and the practical decisions which stem from it, are determined by the board of directors, made up exclusively of artists elected at the annual general meeting.
All activities and services organized by CEAD serve its mandate, be they dramaturgical support, public readings, the Semaine de la dramaturgie (a week of new play readings), the resource centre with its online database, national and international exchanges, promotion in English and in other languages, the Quebec Playwriting Residency, the Carte blanche aux auteurs (cabaret-style evenings where playwrights take the stage), or the Fonds Gratien Gélinas (a fund set up to support emerging playwrights).
CEAD understood early on that exporting was key to opening up new doors for Quebec and French Canadian playwrights and to offering them new sources of income. And it goes without saying that exporting and access to new markets usually means translation into other languages, English in particular. The decision in the early eighties to create the position of Coordinator of English-language Activities, and to promote playwrights and their plays in this language, allowed access to these new markets.
CEAD wishes to broaden this outreach, in an ever-changing cultural context where the artistic exchanges are such that texts are now becoming part, not only of a national dramaturgy, but of an international one.
Website: www.cead.qc.ca
Last updated 2020-10-26