Ducharme, Réjean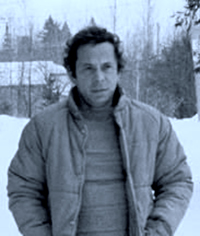 Réjean Ducharme
One of Quebec's most influential playwrights, but also one of the province's enigmas, Réjean Ducharme was a reclusive and prolific author of novels and plays.
He was born in Saint-Félix de Valois, Quebec in 1942, died August 21, 2017, His first novel, L'Avalé des avalés was published in 1966; for this work he was one of Canada's first writers to be nominated for France's prestigious Prix Goncourt and won the Governor General's Award.
His other novels include: La fille de Christophe Colomb (which was adapted for the theatre). His last novel, Gros Mots, was published in 2000 (Gallimard).
His play HA! ha! (1978, Théâtre du Nouveau Monde/TNM, directed by Jean-Pierre Ronfard) won him another Governor General's Award in 1982 and the Grand Prix littéraire du Journal de Montréal.
His other plays include: Le Cid maghané (Festival de Sainte-Agathe, 1968), Le marquis qui perdit (Théâtre du Nouveau Monde, 1970, directed by André Brassard), Ines Pérée et Inat Tendu (Nouvelle Compagnie Théâtrale / Théâtre Denise-Pelletier, 1976). In 2001, TNM mounted an adaptation of his novel L'Hiver de force as part of the company's 50th anniversary celebrations and subsequently toured the production to Paris. His final work for the stage, À quelle heure on meurt, a collage of end-of-life vignettes, was written just before his death.
Ducharme's work is very difficult to categorize: it delights in a kind of dark, childlike fantasy and skates through difficult issues like Quebec Nationalism, language and culture and, of course, personal and social identity. He also wrote films and lyrics.
In 1999 he was awarded the Grand Prix national des lettres by the Minister of Culture for France, but sent writer Roger Grenier to pick up the prize.
Profile by Gaetan Charlebois
Last updated 2020-11-09