Brassard, André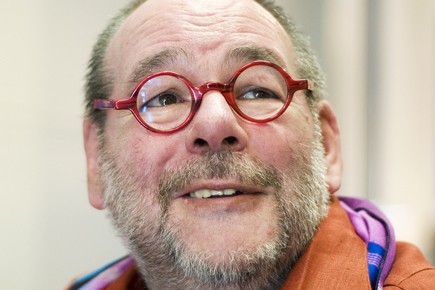 André Brassard
Arguably Canada's most important director, André Brassard has worked in French and in English, in film, television and theatre since 1965. He has also occasionally acted.
Born in Montreal, Quebec in 1946, Brassard studied the classics before committing to a career in theatre, working constantly until he suffered a stroke in 1999.
Although he had staged several works before, his first notable success was the premiere of Michel Tremblay's Les Belles-soeurs (Théâtre du Rideau Vert, 1968). He has directed all of the Tremblay premieres since. Together with Tremblay, he has changed the face of theatre in this country, introducing new spectators to theatre, and new theatre to veteran theatregoers.
But his career apart from Tremblay has also been important. He has directed the professional premieres of many significant works including Michel Marc Bouchard's Les Feluettes/Lilies, Michel Garneau's Quatre à Quatre, André Ricard's La Gloire des filles à Magloire, Françoise Loranger's Double Jeu, and the French premieres of John Herbert's Fortune and Men's Eyes and Brad Fraser's Unidentified Human Remains and the True Nature of Love (which he also translated).
Bouchard has also directed a string of well-received revivals including Marcel Dubé's Un simple soldat, and Claude Gauvreau's Le Charge de l'orignal épormyable.
He is comfortable with both ancient and modern classics (his production of Pirandello's Six personnages en quête d'auteur/Six Characters in Search of an Author at the Théâtre du Nouveau Monde in 1992 was superlative), and with new works.
In 1998, Brassard appeared in Tremblay's Encore une fois, si vous le permettez (Rideau Vert), which he also directed. He went on to tour with the production during the next year. He also directed a very well-received production of Copi's last play Une Visite inopportune at Espace Go.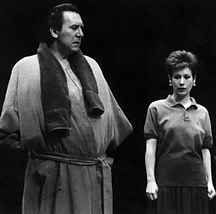 Brassard has also served as artistic director of the French section of the National Arts Centre and of the French section of the National Theatre School of Canada until December, 2000. However, in October, 2001, he returned to direct Jean Genet's Elle, and in April, 2002, he directed the premiere of Tremblay's L'État des lieux.
He has said about directing, "I would like to create a québécois theatre with repertory works, works that are non-québécois. You don't modernize a work via the costumes, from the outside; the work is done at the level of the meaning of the text; at the discovery of its through-lines, of its great themes."
Source: Jennifer Couëlle. "André Brassard quitte la direction artistique de l'École nationale." La Presse. 7 Dec 2000.
Profile by Gaetan Charlebois.
Last updated 2020-05-14