Shatner, William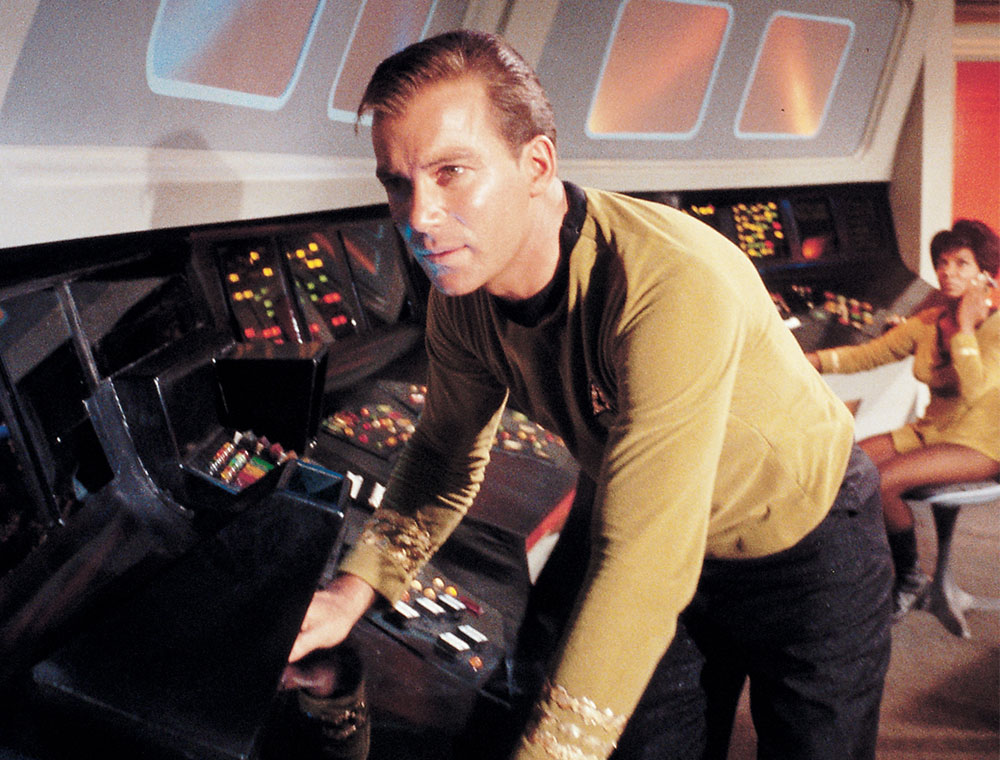 William Shatner as Captain James T. Kirk on Star Trek, CBS 1966-69.
Actor born in Montreal, Quebec, March 22, 1931, into a Conservative Jewish family, and known internationally for his portrayal of Captain Kirk in the Star Trek TV series (1966-69) and seven Star Trek movies.
William Shatner graduated with a Bachelor of Commerce degree from McGill University, where the Student Union building is now named after him. He received an Honorary Doctorate from McGill in 2011, and a Governor Generalís Award for Lifetime Achievement in the Performing Arts.
Shatner began his career as an actor with the Montreal Repertory Theatre, Canadian Repertory Theatre, and CBC radio drama. From 1954 to 1956, he acted at the Stratford Festival in title roles in Shakespeare's Henry V (as an understudy to Christopher Plummer), and the Broadway-bound tour of Marlowe's Tamburlaine the Great.
Shatner moved to New York in 1956, and since then appeared in numerous films and television series, including the role of Denny Crane in Boston Legal.
His performances are marked by a strong presence and a sturdy, occasionally over-modulated, voice.
He also writes science fiction.
Shatner has been married four times: to Canadian actor, Gloria Rand (1956-1969), with whom he had three daughters; Marcy Lafferty (1972-1996); former model Nerine Kidd (1997-99); and Elizabeth Martin (2001-2020).
On October 12, at the age of 90, Shatner blasted off into space from a Texas desert for a 10-minute trip in a Blue Origin sub-orbital capsule.
Sources: "William Shatner Through the Years", Montreal Gazette, 23 June 2000.
Wikipedia
Profile by Gaetan Charlebois and Anne Nothof
Last updated 2021-10-19