Starmania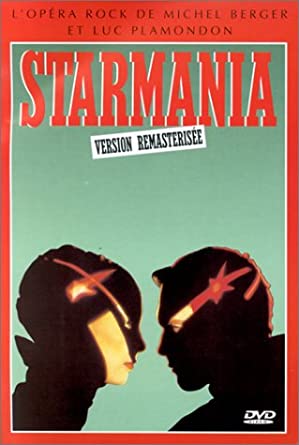 Rock opera by Alain Berger and Luc Plamondon, premiered at the Comédie-Nationale in Montreal, Quebec in 1980, directed by Olivier Reichenbach starring, among others, Louise Forrestier. It has since been revived several times and received a huge production in Paris, France, in 1993, which broke box office records and won several awards, and which subsequently toured the world. The work was translated into English by Tim Rice as Tycoon and recorded by, among others, Céline Dion, Cyndi Lauper and Tom Jones. Plans for an English-language production are still in the works. The work continues to be popular in France, with companies across the nation still performing it.
More of a song-cycle than musical theatre, the story tells of the intertwined fates of a series of characters in a futuristic city called Monopolis. It is not as interesting for the story as for the exceptional songs, notably "Ziggy" and "Les blues du businessman," both of which have been subsequently covered in French by artists like Claude Dubois and Céline Dion.
The French production was overproduced and stripped the piece of much of the street-sense and genial naïveté of the original 1980 production.
Commentary by Gaetan Charlebois
Last updated 2021-04-14