Tamara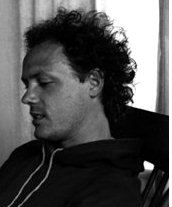 John Krizanc
Drama by John Krizanc, ostensibly in two acts but actually a huge "event" involving over 100 scenes played throughout a gigantic set. The audience is expected to choose and follow the actions of characters who all begin and end in the same place. It was first performed at the Strachan House in Trinity-Bellwoods Park, Toronto, Ontario, May 8, 1981, produced by Necessary Angel, directed by Richard Rose with original music by Ramiro Puerta, design by Dorian L. Clark and costumes by Linda Muir. It featured Roger A. McKeen, Ian Black, Ramiro Puerta, Patricia Nember, Frank Canino, Shelley Thompson, Denise Naples, Angelo Pedari, Maggie Huculak and Mary Hawkins. It was subsequently performed around the world notably in Hollywood (with a cast featuring Margot Dionne, Helen Shaver and Marilyn Lightstone), in New York (with August Schellenberg, Roma Downey, Cynthia Dale, Jack Wetherall, Lally Cadeau and Sarah Botsford), in Portugal (1988), and in Warsaw in Studio Theatre (1990), directed by Maciej Wojtyszko. The work won a Dora Mavor Moore Award.
If the audience were to follow only one of the play's through-lines, the performance would take about 150 minutes, but that is clearly not sufficient time to spend with this work, as spectator or reader. The play takes place in a villa where Gabriele d'Annunzio, the celebrated Italian poet, now a cocaine addict and world-class cad, is being kept (hidden and quiet) by the Mussolini regime. Between pretentious pronouncements ("We artists, we leaders, we stand alone on the peaks calling out to each other. We are the lonely gods on Olympus.") he tries to satisfy all the women he has betrayed or for whom he lusts. But each character of the play (indiscreet artists and servants who are not what they seem) receives the same weight in the plot as the audience is pushed into following each into a separate room to see how the story follows that character. The audience is given a series of rules at the beginning of the performance and the whole group of spectators meet up only once more before the performance ends - at an intermission feast where they are encouraged to exchange information.
This exchange of information is one of the themes of the play which is about artists, fascism and the responsibilities of the individual to the state or to personal ethics. D'Annunzio himself is examined but so, too, are his servants, his friends, his lovers and the Fascists, who lurk about the house. The audience, as "spies" in the house and then "informers" become part of the conspiracy. (One character says, "There would be no need for Fascists, if there was silence." Another, "No one is innocent in Italia.") But the work's huge canvas stretches to deal with other typical Krizanc worries, as in Prague). ("[D'Annunzio] speaks as if truth were a dizzy mystic language, but it isn't," one character says, echoing post-Nixon and pre-Clinton concerns.) However, it is when Krizanc's writing is most intimate that its brilliance shines. This is not a bleak and joyless experience. Krizanc has a marvellous time with all the skulduggery. The title character, the noted artist Tamara de Lempicka and would-be lover for d'Annunzio, says it well: "I feel like I'm trapped in an Italian opera."
Call it Kabale und Liebe in the age of fascism. It is also strongly reminiscent of Rolf Hochhüth's damning indictment of Pope Pius XII, The Representative - evil triumphs when good men do nothing. The reviews for the piece, generally positive, sustained the work until it developed a cult for most of its productions.
Readings: John Krizanc. Tamara. Toronto: Stoddart, 1989.
Commentary by Gaetan Charlebois
Last updated 2013-02-27