Krizanc, John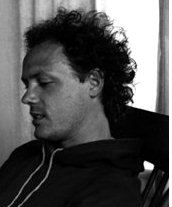 John Krizanc
Playwright and screenwriter born in Lethbridge, Alberta in 1956, who came to international attention when his environmental work, Tamara, was staged in Los Angeles, New York and, in 1998, Lisbon, Portugal. Its Toronto production (directed by Richard Rose) won him a Dora Mavor Moore Award in 1982.
John Krizanc has also written Prague (Tarragon Theatre, 1984, directed by Richard Rose) and The Half of It (Canadian Stage, 1989, Rose), the former garnering him a Chalmers Award and the Governor Generalís Award.
Other plays include: Crimes of Innocence (York University, 1976), Uterine Knights (Necessary Angel, Toronto, 1979).
He has also written scripts for the TV series Due South, and for the telefilm, H20 (The Last Prime Minister) with Paul Gross.
Krizanc's plays are marked by his explorations not only of structure and space but also of the role of the artist.
Profile by Gaetan Charlebois. Additional information provided by Jan McCourt.
Last updated 2020-07-17