The Other Theatre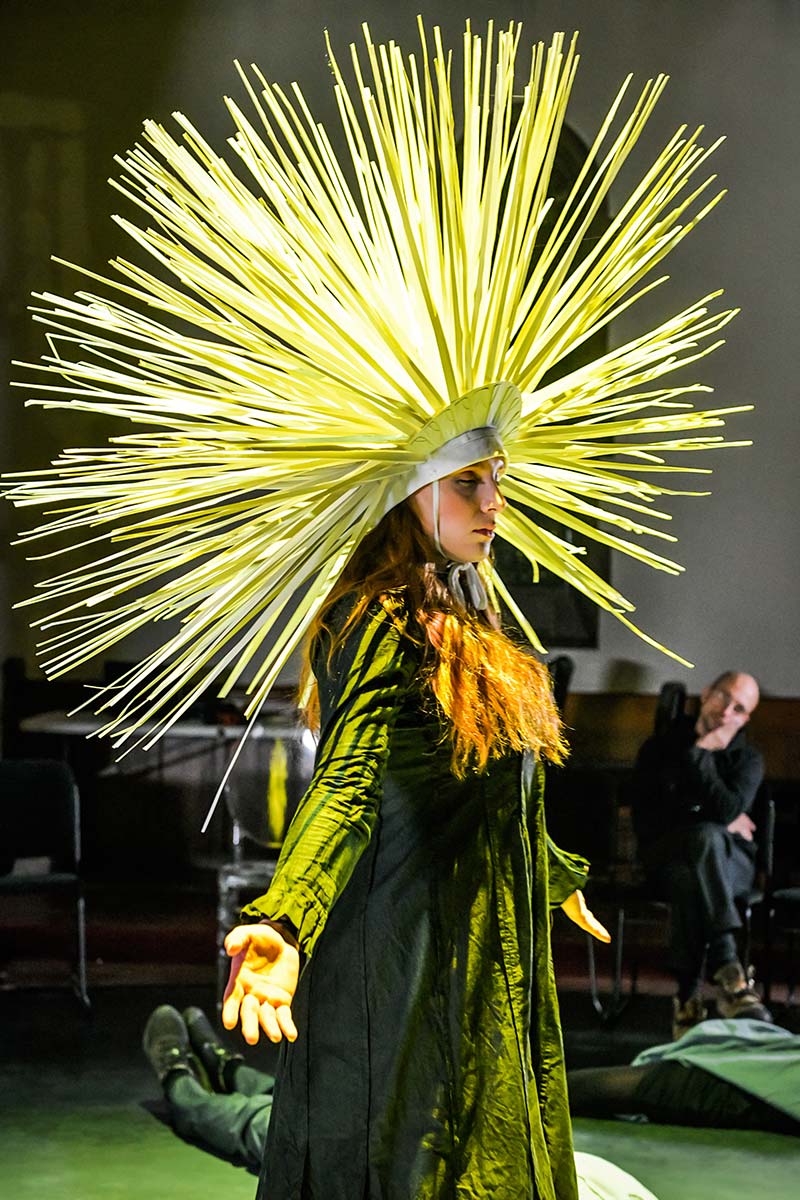 All Flesh is Grass. Photo by Maxime Côté.
Alternative and experimental theatre company, founded in Montreal, Quebec in 1991, by Stacey Christodoulou and Laura Raboud. The Other Theatre has earned a solid reputation for its transgressive and deconstructive approach to material from various media, and performs in both French and English.
Its long-term goal is to create an ensemble of actors devoted to physical, experimental creation, and its productions have a strong dance/movement element. The process of creating a work takes a minimum of two months.
Among productions are Arrabal's Fando and Lis (1991); Jumping Over Fences (a collective creation, 1992); Medeamaterial (Heiner Müller, 1992); The Dark (adapted from Andrea Dworkin, 1993); Pre-Paradise, Sorry Now (R.W. Fassbinder, 1995); Kaspar (Müller, 1997); Year Zero (collective, 1997); Atomic Reaction/Human Collision (collective, 1999, Montreal English Critics Circle Award); The Glass Box Theatre Project (2000); Carlos in Therapy (2001); Crave (Sarah Kane, 2003); Expulsion (2004); and Galapagos (Centaur Theatre's Brave New Works, 2005). In April 2010, the Company performed a Haitian interpretation of Macbeth, in French and Haitian Creole, with a cast of five, and a supernatural aura.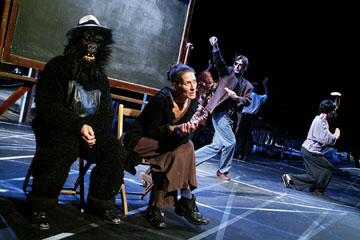 Photographer: Maxime Coté Avec / With: Philippe Ducros, France Rolland, Dean Makarenko et Anana Rydvald.
The Other Theatre has played in a number of found spaces, but also at Espace Libre, in the Festival de Théâtre des Amériques (now Festival TransAmériques ), and the Montreal Fringe (see Fringe Movement).
Artists who have worked with the Company include France Rolland and Eo Sharp. The current Artistic Director is Stacey Christodoulou.
Website: www.othertheatre.com
Profile by Gaetan Charlebois and Anne Nothof.
Last updated 2022-01-21