Rolland, France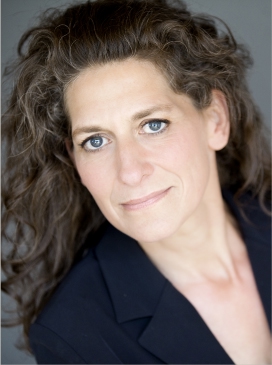 France Rolland
Bilingual, Quebec-based actor. A graduate of Concordia University's theatre program, France Rolland has worked extensively in the Alternative and Experimental Theatre scene in Montreal including in Infinitheatre's production of Measure for Measure, and SNAFU's Fringe Movement production of Denise Boucher's The Fairies Are Thirsty. In 1995, she appeared in the Centaur Theatre collective creation Tall Tales of a Generation. In 1996 she appeared in Zanzibar, at Théâtre de La Veillée (Groupe [de] La Veillée, Espace de la Veillée). She appeared in Human Collision/Atomic Reaction a collective creation directed by Stacey Christodoulou and presented at the 1999 edition of the Festival de Théâtre des Amériques (now Festival TransAmériques). In summer 2001, she appeared in the Just For Laughs production of Mom's The Word.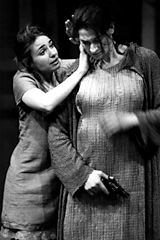 Her performances have been singled out by critics and are marked by intelligence and fine, but not distracting, detail.
She lives in Montreal with actor Andreas Aspergis; they have two children.
Profile by Gaetan Charlesbois.
Last updated 2021-09-15