Virani, Yasmin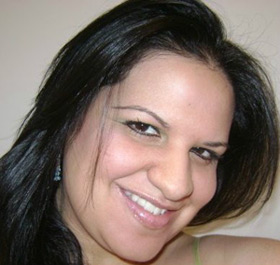 Yasmin Virani
Actor, writer, director, Yasmin Virani was born in Vancouver, British Columbia, but began her acting career in London, England, where she garnered both a Bronze and Gold Medal from the London Academy of Dramatic Art.
While attending McGill University in 1999, she starred as the zany Ellen in Christopher Durangís, The Actorsí Nightmare, and as the witty Amanda in Noel Cowardís Private Lives in Vancouver. The following year, she directed and starred in a satire of Samuel Beckettís existential comedy, Waiting For Godot, aptly titled Faiting Wor Godot at Buddies in Bad Times in Toronto. Other performances include David Mametís Sexual Perversity in Chicago (Geordie Theatre 2000).
In 2009 and 2010, she toured with her semi-autobiographical, one woman show, ANAND (bliss, peace, happiness), which premiered at the Roundhouse Community Centre in Vancouver (2009) to positive reviews.
She was cast as Gupta, in the CBC Indo-Canadian drama, Jinnah on Crime in 2002, and worked with Nicholas Campbell in the Canadian television series, Da Vinciís Inquest.
In 2008, Yasmin published her first book, a collection of romantic poetry, Narcissism or Brilliance?, and founded Haute Couture Theatre Company, dedicated to producing avant-garde theatre within the South Asian Community in Canada.
Last updated 2019-01-31