White Biting Dog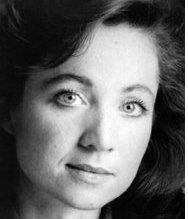 Judith Thompson
Drama in two acts by Judith Thompson, premiered at Tarragon Theatre in 1984, directed by Bill Glassco. Winner of the Governor Generalís Award.
Set in Toronto's Rosedale district, the work uses realistic characters within a symbol-laden and fantastical plot and structure.
A suicidal man is saved by a dog who instructs the man to save his father. The mission begins to flounder until the dog's owner helps by bringing the man's reluctant mother back into the family.
The work is very smart and sometimes deliciously silly too.
Commentary by Gaetan Charlebois
Last updated 2020-07-17