Davis, William Bruce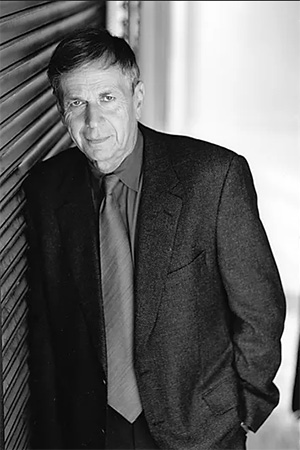 William Bruce Davis
Veteran actor, director, and writer, born in Toronto in 1938. William B. Davis is now probably best known for his performance as the chain-smoking villain on the runaway TV hit, The X-Files. He also appeared in the feature film based on the series. He lives in Vancouver, British Columbia with his wife, Emmanuelle Herpin.
His father was a lawyer and he studied philosophy at the University of Toronto before enrolling in the Academy of Music and Dramatic Arts in London, England. He then performed in summer stock, on radio and at Hart House Theatre, working also in England, notably at the National Theatre, and directing Donald Sutherland and Jackie Burroughs in Two for the Seesaw.
In 1966, he became Artistic Director of the English section of the National Theatre School of Canada, and subsequently co-founded and served as Artistic Director at Festival Lennoxville. He was also a teacher at Bishop's University at the time. He then returned to acting in theatre, film and television.
Recently, he has directed An Inspector Calls (2017), and The Cherry Orchard (2018) at the Jericho Arts Centre; and Homeward Bound by Elliot Hayes at PAL Theatre (2017) in Vancouver.
He is also the founder of the William Davis Centre for Actors' Studies, in Vancouver.
His memoir, Musings of a Cigarette Smoking Man was published by ECW Press in 2011.
Website: www.williambdavis.com
Among sources: Mathieu Perrault. "L'homme à la cigarette," La Presse. Montreal, 21 March 2002.
Profile by Gaetan Charlebois and Anne Nothof
Last updated 2020-06-09