Wolfe, Richard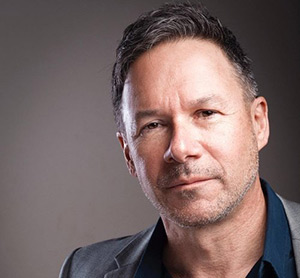 Richard Wolfe
An award-winning theatre artist, director, and dramaturg, based in Vancouver British Columbia. After graduating from the University of Saskatchewan's drama program, Richard Wolfe worked as an actor, director, dramaturg and producer from Alberta to Newfoundland, eventually coming to Vancouver to earn his MFA in directing from the University of British Columbia. He was the co-founder (with Tim Carlson in 1995) and Artistic Director of Theatre Conspiracy (12 years). He is Artistic Director of Pi Theatre since 2008. He has directed over fifty productions in cities across Canada, including the Canadian premiere of the disturbing hostage drama, The Invisible Hand by Ayad Akhtar for Pi Theatre (Vancouver East Cultural Centre 2016); and Empire of the Sun by Tetsuro Shigematsu for Vancouver Asian Canadian Theatre. In 2018, he directed The Events by David Greig, performed at PuSH International Performing Arts Festival.
Wolfe is the recipient of three Jessie Richardson Award nominations for Outstanding Director, and has received the Ray Michal Award for Outstanding Body of Work by an Emerging Director, and the John Moffat and Larry Lillo Award.
He believes that "theatre is about people and why we do what we do. But it's also a gathering place that creates a sense of community that can be an antidote for the isolation and disconnection so many people seem to feel today… I've always felt art – which is ultimately the personal expression of a worldview – has to be part of the conversations of its time. My goal is to be responsive to the moment." (https://www.allianceforarts.com/20-questions/2017/10/10/richard-wolfe).
Profile by Anne Nothof, Athabasca University.
Last updated 2018-03-02