Woolf, Henry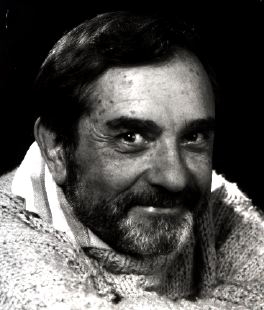 Henry Woolf
Actor/playwright/director/teacher, born in London in 1930 to Jewish parents, now living in Saskatoon, Saskatchewan. Henry Woolf was educated at Hackney Downs School, where he met Harold Pinter, and with whom he remained a friend and champion until Pinter's death in 2008. He graduated from the University of London with a Bachelor of Arts, and undertook a postgraduate course in directing at the University of Bristol, where he commissioned and directed Pinter's first play, The Room (1957), in which he also originated the role of Mr. Kidd.
He married actress/director Susan Williamson in 1965, and moved to Canada in 1978 to teach in the University of Alberta Drama Department. There he introduced Pinter to Edmonton with a production of The Lovers. In 1983 he relocated to the University of Saskatchewan, where he taught and directed until retirement in 1997.
Woolf has acted in London, on Broadway and in Canada, performing in stage and film versions of Peter Brooks's production of Peter Weiss's Marat/Sade, and in The Rocky Horror Show. In 1979 he won the Edmonton critics' circle best actor award for his solo performance in Tony Hancock's Last Half Hour, which he has performed extensively.
He has directed over 100 productions, and was Artistic Director of Shakespeare on the Saskatchewan from 1991 to 2001. For this summer festival, he has directed several productions, including the North American premiere of Pinter's Ashes to Ashes. In 1996 he wrote the book and lyrics for the first klezmer musical, Love and Latkes, produced in Saskatoon.
In March, 2000, Woolf returned to London's Almeida Theatre to appear in a very successful revival of Pinter's The Room, directed by the author. In January, 2002, he was back in London appearing, this time, at the National Theatre in Pinter's Monologue (which he had first performed on television in 1973).
For the Persephone Theatre, he performed the role of Godot in Beckett's play, and as the Caretaker in Pinter's work (2013).
His memoir, Barcelona is in Trouble was published in 2015.
In 2020, to celebrate his 90th birthday, the University of Saskatchewan named one of its theatres after him.
Profile by Gaetan Charlebois and Anne Nothof
Last updated 2021-05-06