Batakliev, Peter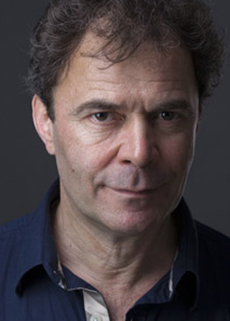 Peter Batakliev
Quebec-based actor and director born in Bulgaria in 1961.
He made his debut in theatre at 16, directed by his father in an amateur theatrical. After putting in the obligatory two years with the army, he studied at the Superior Institute of Theatre and film in Sofia, Bulgaria, graduating in 1986, and joining the PLOVDIV State Theatre. In 1990 he came to Canada.
He worked a series of odd jobs while learning both official languages and began to work with various companies in Montreal, making his Canadian debut in The Other Death of Joan of Arc. He became a regular in the work of Alexandre Marine (appearing in the director's productions of The Emigrants, The Swan and The Winter's Tale, the last at Centaur Theatre). In March, 1999, he appeared as Lucky in Ben Barnes' production of Waiting for Godot, at Centaur. (He won a Montreal English Critics Circle Award for this performance.) In June, 1999, he launched a solo production which he performed in French.
In October, 2000, he directed Hristo Boychev's Colonel Oiseau for Théâtre de Quat'Sous, for UQAM, and the National Theatre School of Canada, and Conservatoire des Arts de Québec.
He has also performed in film and on television.
He currently teaches at the University of Quebec in Montreal.
Batakliev uses his pronounced accent to good effect. He is known and admired for being a highly physical actor, animating his texts with wit and energy.
Profile by Gaetan Charlebois
Last updated 2020-03-23