Carrier, Roch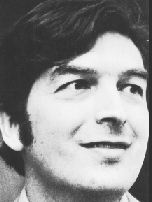 Writer born in Sainte-Justine de Dorchester, Quebec, May 13, 1937.
Roch Carrier studied at the Université St-Louis in New Brunswick, at the Université de Montréal, and in Paris at the Sorbonne (where he earned his doctorate) before he began to write novels, poems, journalism and to teach.
The novel version of La guerre, Yes Sir!, arguably his most celebrated work, was published in 1968 and produced as a play in 1970.
He has also written for film and television, served as dramaturge at the Théâtre du Nouveau Monde and taught at the Université de Montréal.
In 1994 he became head of the Canada Council and lived through a very tough period for the agency, being attacked by artists for budget cuts and personnel cuts to certain programs, and harried by government to cut more. In 1997 he relinquished the post.
In 1998 he ran for the National Assembly in Quebec but lost by a handful of votes. In October, 1999, he was appointed head of the National Library.
Other works include: Floralie, ou-es tu? (Théâtre du Nouveau Monde, 1974, directed by Olivier Reichenbach); Ce soir seulement, à l'Auberge de la Fortune, Marivaux! (Théâtre Populaire du Québec, 1975, Jean Perraud); Il n'y'a pas de paus sans grand-pére (Compagnie Jean-Duceppe, 1978, Albert Millaire)
Profile by Gaetan Charlebois
Last updated 2020-09-03