Cimolino, Antoni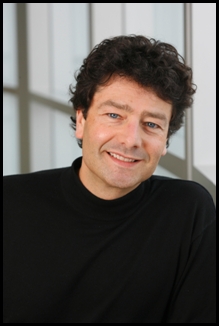 Antoni Cimolino
Director/actor, with a long and productive association with the Stratford Festival (35 seasons as of 2023). He was born in 1962 in Sudbury, Ontario, and a graduated from the BFA program at the University of Windsor. He joined the Stratford ensemble as an actor in 1988, and starred in Romeo and Juliet in 1992, and in Hamlet. Under the artistic direction of Richard Monette, he moved into theatre management and directing in 1994, and for eight years was General Director, with Des McAnuff as Artistic Director. He was instrumental in the creation of the Studio Theatre, in which new Canadian works have been performed; and the splendid new Tom Patterson Theatre, which opened in May 2022.
In 2012, he was named Artistic Director of the Stratford Festival.
For the Company, he has directed entertaining and imaginative productions of The Miser and Richard III (2020), Napoli Milionaria! (2018), The School for Scandal (2017), The Hypochondriac and Macbeth (2016), The Grapes of Wrath (2011), Bartholomew Fair (2009), Coriolanus (2006), As You Like It (2005), King John (2004), Loves Labour's Lost (2003), Twelfth Night (2001), The Night of the Iguana (1998), Filumena (1997). His 2012 production of Cymbeline was particularly noteworthy for its clarity and passion.
He also served as assistant director on several productions, including King Lear, Amadeus, The Little Foxes, and co-directed The Merry Wives of Windsor .
Antoni Cimolino has also directed in Detroit, where his production of Twelfth Night won him awards from The Detroit Free Press and The Detroit News. His production of the satire on contemporary financial debacles, Enron played to full houses at Theatre Calgary in 2012.
He has initiated collaborations with several theatre companies in the US and Canada, including Theatre du Nouveau Monde, National Arts Centre, New York's Lincoln Centre and City Centre, and the Chicago Shakespeare Theatre. He also spearheaded the Festival's involvement in a joint project with CUSO International to establish a performing arts and educational centre in Suchitoto, El Salvador.
He lives in Stratford with his wife, actor Brigit Wilson, and their two children.
Last updated 2023-05-03