Colley, Peter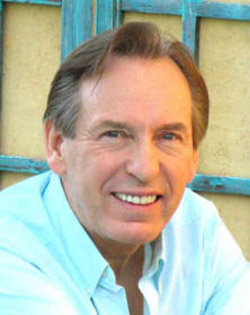 Peter Colley
Playwright, screenwriter, librettist, whose early career began as playwright-in-residence at the Grand Theatre, London, Ontario.
Peter Colley has written extensively for the Blyth Festival including the thriller I'll Be Back Before Midnight, which has played across the country and world-wide. It is considered Canada's most-produced play. His works have been produced in every province, 46 of the 50 American states and in 19 other countries.
Two of his plays have been filmed (for which he wrote the screenplays), and he has also written for CBC-TV and the series Due South.
His play, Stolen Lives: The Albert Walker Story opened at the Blyth Festival in August, 2000 to an enthusiastic reception (the screenplay version, which he also wrote, was the winner of the 2001 Harold Greenberg Fund Award).
Other plays include: You'll Get Used to It...The War Show (Grand Theatre, London, 1975, directed by Heiner Pillar); Mark of Cain (Muskoka Festival, 1984, directed by Piller); When the Reaper Calls (Gryphon Theatre, 1991, directed by James B. Douglas); The Lighthouse (Town Hall Theatre, San Francisco, directed by Kevin Daum).
Colley's musical version of the Donnelly story opened at the Grand Theatre, London in 2013 (dir. Piller). His 2015 musical, Cagney (The Florida Stage 2010) was critically acclaimed in New York, before relocating to Los Angeles. In 2017, Marathon of Hope: The Musical, about Terry Fox, premiered at St. Jacob's County Playhouse in Ontario.
Peter Colley is currently based in Los Angeles and Toronto.
Website: www.petercolley.com
Last updated 2021-06-11