Cook, Michael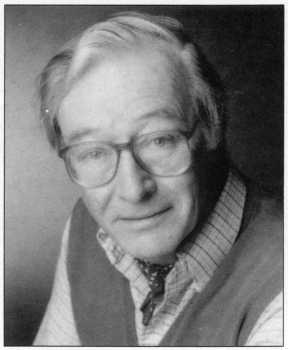 Michael Cook
Playwright born in London, England, February 13, 1933, died July 1, 1994. He arrived in Newfoundland and Labrador in 1965, after serving in the British army during the Korean Conflict, and became one of the province's most important theatre figures.
He said that, on arriving in Newfoundland, he immediately became aware of "a culture that was not only threatened, but doomed." He set out to portray the people, the land and the legends of the Rock with varying degrees of success.
He began as a playwright in the 1970s, writing for radio, and mounting his plays at Memorial University, where he taught and where many of his plays received their premieres in amateur productions before being performed at companies like Neptune Theatre and Festival Lennoxville.
His works are imaginative folk plays, rather than realistic representations of human relationships and events. The characters are larger-than-life eccentrics pounded by the adverse elements of wind and sea into grotesque shapes. Cook aspired to be a poet before he wrote plays, which are highly imagistic. Many of the central ideas in his plays come from lines of poetry, and his favourite playwrights were those whose language was rich and poetic, and charged with emotion: Shakespeare and Webster, Ibsen and Strindberg, O'Neill and Albee, Behan and Beckett, George Ryga and James Reaney. His use of language shows a keen ear not only for dialect but also for rhythm and pace. He was fascinated by theatrical form, and his plays show a quixotic approach to structure and style that is at times thrilling and at times confusing.
His plays often portray the consequences of the outport resettlements, instigated by a government concerned primarily with economics. In The Head, Guts, and Soundbone Dance (1973), the family resists relocating, even though they can no longer make their livelihood from the sea. The old Skipper stubbornly re-enacts the rituals of work, however, as a defence against a meaningless existence.
His other plays include: Colour The Flesh the Colour of Dust (1972), Jacob's Wake(1974), Quiller (1975), Therese's Creed (1976), The Fisherman's Revenge (1976), On The Rim of the Curve (1977), The Gayden Chronicles (1980). He also wrote over fifty plays for radio.
In 1977 he was playwright-in-residence at the Banff Centre for the Arts and in 1987 in the same position at the Stratford Festival. He also served on the editorial advisory board of Canadian Theatre Review.
He was married three times and had thirteen children.
Profile by Gaetan Charlebois and Anne Nothof. Additional information provided by Juanita MacDonald.
Last updated 2017-02-20