Deverell, Rex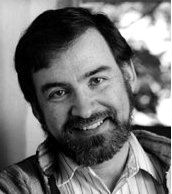 Rex Deverell
Socially engaged playwright born in Toronto, Ontario July 17, 1941, raised in Orillia, now living in Toronto.
Rex Deverell holds arts and theology degrees from McMaster University and Union Theological Seminary. From 1967 to 1970, Deverell was a pastor of a small Baptist church in rural southern Ontario before writing for the theatre. He has been a prolific playwright, with fifty works to his credit.
Most of his plays were first produced at the Globe Theatre, where he holds the Canadian record for longest run as a playwright in residence, 1975-90. These include: The Copetown City Kite Crisis (1973), Boiler Room Suite (1977), Righteousness (1983), Beyond Batoche (1985), and The Afternoon of the Big Game (1988) all directed by Ken Kramer. Black Powder: Estevan 1931 (music by Geoffrey Ursell) premiered at the Canadian Theatre Today Conference, Saskatoon, Saskatchewan, 1981, directed by Kramer. Like many of his plays, it has a strong leftist polemic, in this case focusing on a miners' riot in which three union men were killed.
Deverell has written Theatre for Young Audience works, including the plays Melody Meets the Baglady, Fallout and Switching Places. For Mixed Company Theatre, where he was an associate artist, he has written Swimming for Shore about communities along Lake Ontario west of Toronto; Wishworld about cyber-bullying; and Diss, a hip-hop Forum play about youth gangs and gun violence, which has been nominated for a Dora Mavor Moore Award.
He also writes for radio, and has provided libretto for three operas, most recently Time of Trouble (Lunenburg, Oct 2016) with music by Elizabeth Raum, based on a true Nova Scotian story: the arrival of the Sisters of Charity in Halifax and the founding of Mount St Vincentís. In the late 1800s, the order and its superior, Archbishop Michael Hannan, engaged in a power struggle for the right to self determination and the cause of womenís education.
In 1978, Deverell won the Canadian Authors Award for Boiler Room Suite. The play has been produced internationally, and translated into French and Japanese. The Banff Centre for the Arts toured an operatic version of the play in the U.K. (music by Quentin Doolittle). The play is published by Talonbooks (1978).
Deverell is a founding member of the Playwrights Guild of Canada, and has served as its president. He is also a founding member of the Saskatchewan Playwrights Centre.
A collection of his plays was published in 1989: Don Perkins ed. Deverell of the Globe: Selected Plays by Rex Deverell. Prairie Play Series 8. Edmonton: NeWest Press 1989.
Deverell's papers are held at the University of Regina.
Profile by Gaetan Charlebois and Anne Nothof.
Last updated 2020-06-28