King, Donovan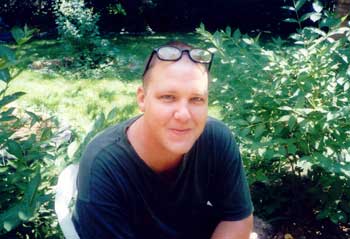 Donovan King
Theatrician Donovan King was born in Montreal, Québec in 1972. Employing traditional, applied, and experimental approaches to theatre, King juggles acting, teaching, directing, dramaturgy, and theory.
King authored the theatrical guidebook Doing Theatre in Montreal for the Quebec Drama Federation. While interning with director Guy Sprung of the Infinitheatre, King directed tele-dating play Call Me by Lana Staurchuck, which won the 1999 MECCA award for Best Production. He has also taught drama and directed at various schools and institutions such as the University of Calgary, New Actors Workshop, and Saidye Bronfman Centre
As the co-founder and Artistic Facilitator of the Optative Theatrical Laboratories (OTL), King has also been involved in critical theatre and radical performance since 2000. He has since collaborated with Augusto Boal, Steve Mann, Kathryn Blume, Judy Rebick, Andrew Boyd, and other critical artists and theorists.
King is a columnist for the Indie Theatre Times & Review, Canada's only independent theatre paper, and created an infringement festival in Montreal as part of a "Reclaim the Fringe" campaign in collaboration with Travesty Theatre, OTL, Uberculture, and Refus Anti-Global. King also co-hosts workshops with George Mougias on Revolutionary Theatre (Culture-Jamming & Theatrical Activism).
Last updated 2017-09-20