Belzile, Eudore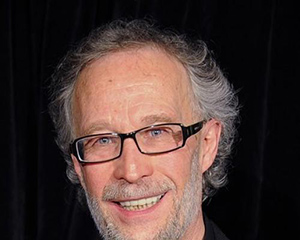 Eudore Belzile. Photo by Yvan Couillard.
Actor/director born in Saint-Cyprien, Quebec.
Eudore Belzile studied at the University of Moncton and then the National Theatre School of Canada. He returned to the region in which he was raised, ostensibly to give a workshop that would lead to a production, and he decided to stay in the area.
In 1973, he formed the Théâtre les gens d'en bas in Rimouski (later in Le Bic), which has become one of the most respected and admired companies in the province. He has forged alliances throughout Quebec and brought some of the best-known artists in the country to the house. Belzile's humanist philosophy, and his belief in the importance of education for young people inform the Company's productions. He believes in a theatre that moves him, upsets him, questions him, in which his desire to live is stronger at the end of the evening. Art must inspire.
He has led, acted, and directed for the company for forty-seven years. Productions in which he has been involved include Les Marchands de ballounes (1977), Mort accidentelle d'un anarchiste/The Accidental Death of an Anarchist (1985), Mensonges de papa (1987), Les Guerriers (by Michel Garneau, co-produced with the National Arts Centre and the Théâtre d'Aujourd'hui, 1989), Les Héros de mon enfance (by Michel Tremblay, 1991) and the Masques Awards-winning 1994 production of Le Cygne.
Belzile has also acted in film and on television and in theatres in Montreal and Ottawa.
Profile by Gaetan Charlebois
Last updated 2020-04-04