Festival TransAmériques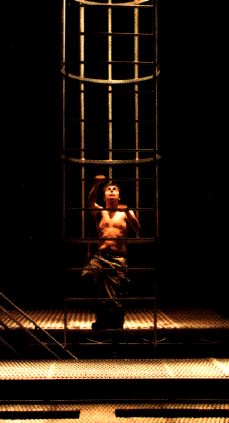 Festival in Montreal, Quebec, founded in 1985 by Marie-Hélène Falcon and Jacques Vézina as Festival de Théâtre des Amériques.
It began as a biannual festival of theatre from the Americas but has since grown into a festival of world theatre with the occasional play presented outside of the actual festival.
Since its inception, it has featured 531 shows from 51 countries, with 138 co-productions. Among the countries which have sent companies to the Festival are Vietnam, Great Britain, Mexico, Romania, Canada, and the United States. Artists whose works have appeared through the Festival are Ariane Mnouchkine, Peter Sellars, Peter Brook, Daniel Brooks, Guillermo Verdecchia, Robert Lepage and Wajdi Mouawad.
In 2007, the name was changed to Festival TransAmériques to reflect the inclusion of dance and multidisciplinary performance art. Performances take place in May over a two-week period in Montreal theatres and outdoor spaces. In 2020 the whole Festival was cancelled because of the Covid-19 pandemic that closed theatres across Canada and the world. The Festival returned in May 2022, with twenty-three theatre and dance productions, and focusing on African artists.
Martin Faucher was Artistic Director from 2015 to 2021. Current Artistic co-Directors are Jessie Mill and Martine Dennewald.
Website: www/fta/qc/ca
Last updated 2022-05-18