Gaucher, David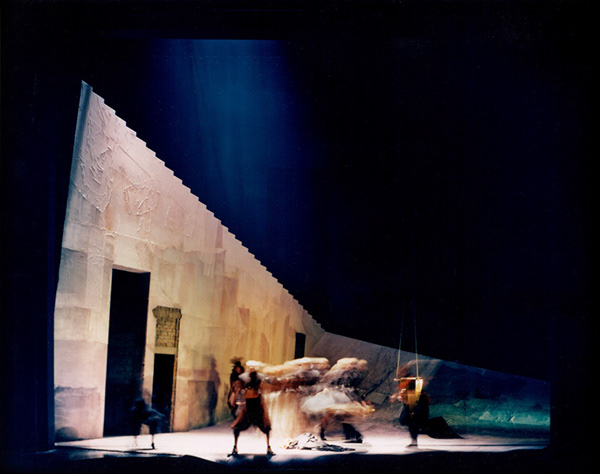 Set design for La vie est un songe. Théâtre du Nouveau Monde. Photo credit: David Gaucher website.
Quebec-based production designer, art director, and scenographer, born 21 October, 1965 in St-Hyacinthe. David Gaucher has created designs for over sixty stage productions.
Among the many theatres where he has worked are the Nouvelle Compagnie Théâtrale / Théâtre Denise-Pelletier (Ubu Roi, 1992); Banff Centre for the Arts (Kafka's Chimps, 1996); Théâtre du Nouveau Monde (La vie est un songe, the production which inaugurated the new space in 1997); and Centaur Theatre (Waiting For Godot, 1999 and Wit, 2001). He has also worked abroad, notably at the Gate Theatre, Dublin.
David Gaucher has designed for Cirque du Soleil, and installations for museums and libraries. He has also designed for opera and film.
His work is deceptive: appearing simple and raw, but actually rich and full of disguised texture. His complicity with his co-designers and director is complete.
Website: https://davidgaucher.ca
Profile by Gaetan Charlebois.
Last updated 2021-01-05