Greenberg, Joel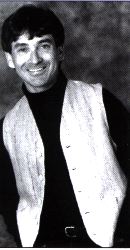 Joel Greenberg
Ontario-based actor/director/writer/choreographer born in Montreal, Quebec, November 14, 1948.
He has directed and/or choreographed more than 100 professional productions across Canada in the past 40 years, including Centaur Theatre (Taking Sides); Just For Laughs (The Underdogs): Young People's Theatre (Jacob Two-Two and the Hooded Fang); Second City, and Harold Green Jewish Theatre among many other companies. His list of credits run the gamut from comedy (Lend Me a Tenor), to musicals (A Funny Thing Happened on the Way to the Forum) to Absurdism (The House of Blue Leaves) to drama (Vanities).
He has won the Dora Mavor Moore Award for directing (Aint Misbehavin), and a Chalmers Award for writing (The Nuclear Power Show, with Jim Betts). He also won a Dora for his adaptation of Drink the Mercury.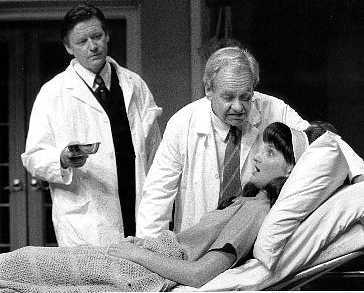 His direction is marked by utter clarity and he has found the essence of good scripts (Taking Sides), and the worth of weak ones (The Underdogs).
In 1999, he was named to the artistic directorship of English Theatre for Just for Laughs and directed the company's production of Joe Orton's What the Butler Saw.
Greenberg is a co-founder of Studio 180 Theatre, where he has directed and co-produced The Laramie Project, The Passion of the Chris, The Arab-Israeli Cookbook, Stuff Happens, Blackbird, The Overwhelming, Parade, Our Class, The Normal Heart, Clybourne Park, Cock, NSFW, You Will Remember Me, and My Night with Reg.
He taught at Humber College Theatre School from 1984 to 1989 and the University of Waterloo from 1991 to 2014, where he was chair from 1991-2000. He also reviews theatre for the online magazine, Aisle Say.
Profile by Gaetan Charlebois.
Last updated 2018-04-10