Burton, Noel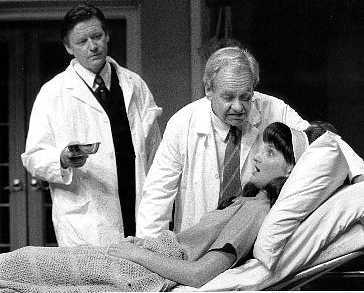 Actor born in Wales. Noel Burton came to Canada in 1960, studied theatre at the University of British Columbia (1968-70), and continued his studies at the Royal Academy of Music in London (1973). He then performed in the British repertory system for six years.
His first acting role in Canada was in James Reaney's Listen to the Wind (Vancouver Playhouse 1968). In 1986, he acted in Paracelsus by George Ryga (dir. John Juliani) at Vancouver Playhouse. Burton has acted, directed and and served as artistic director at Open Theatre Company in Vancouver (1982-87) and White Rock Summer Theatre (1987). He has performed for Repercussion Theatre; Centaur Theatre (Catsplay 1997) and The Prime of Miss Jean Brodie 1998, dir. Greg Wanless); Just for Laughs (What the Butler Saw, July, 1999, directed by Joel Greenberg); and Arts Club Theatre. More recently, he played in Fallen Angels (dir. Diana Leblanc) at Saidye Bronfman Centre in 2007; and Ars Poetica (dir. Guy Sprung) at Infinitheatre in 2012.
He has also developed a solo work, Waiting for Fortinbras.
Noel Burton has acted frequently in television and film.
His performances are marked by confidence and elegant understatement.
Profile by Gaetan Charlebois and Anne Nothof.
Last updated 2020-06-03