Tarver, Jennifer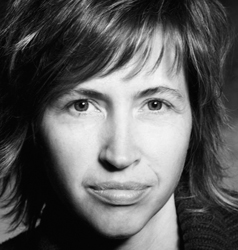 Jennifer Tarver
Director for theatre and opera, born in Edmonton Alberta and raised in New York. She has a Bachelor of Music in performance from the Manhattan School of Music, where she studied clarinet. In 1998, she graduated from the University of Toronto with a B.A. in drama, and she also has an MFA in Directing from the University of Alberta.
She has directed at the Stratford Festival: Waiting for Godot (2013), The Homecoming (2011), King of Thieves (2010) and Zastrozzi (2009) - the last two plays by George F. Walker - and Krapp's Last Tape (2008), which subsequently played in Chicago and New York. She has also directed at Nightwood Theatre: Crave (2007); Tarragon Theatre: Thom Pain (2007), Bashir Lazhar, and The Fall; and Summerworks: The Dwarfs (2008).
The operas she has directed include Ines- a contemporary Fado opera (Queen of Puddings Music Theatre), The Rape of Lucretia (University of Toronto), L'Enfant e les Sortilèges, The Magic Flute, The Turn of the Screw, and A Midsummer Night's Dream (Royal Conservatory of Music).
From 2014, she was Associate Director of The Theatre Centre in Toronto, which develops new works. From 2007-2009, she was the Director of the Opera Studio at the Centre for Opera Studies in Sulmona Italy. From 2013 to 2019, she was Artistic Director of Necessary Angel Theatre Company.
For her own company, Theatre Extasis, she has adapted and created Not Faust, History Play, She's Gone Away, a solo dance piece, with choreographer Susanna Hood, and That Time – Five Beckett Shorts, which was nominated for eight Dora Awards, and won four, including best director and production. Her original theatre piece, What Makes a Man, based on the songs of Charles Aznavour, opens at Canadian Stage in 2014.
She has taught and directed for the Royal Conservatory of Music, the University of Toronto, the National Theatre School of Canada, X University, George Brown College, Sheridan College, York University, and Ryerson University.
In 2006, she was awarded the Pauline McGibbon Award for an emerging artist with a unique talent, and for her innovative work with classical texts. In 2010, she was nominated for the Siminovitch Prize in Theatre.
She has one son with her partner Liz Upchurch.
Profile by Anne Nothof, Athabasca University.
Last updated 2021-11-27