King, Alanis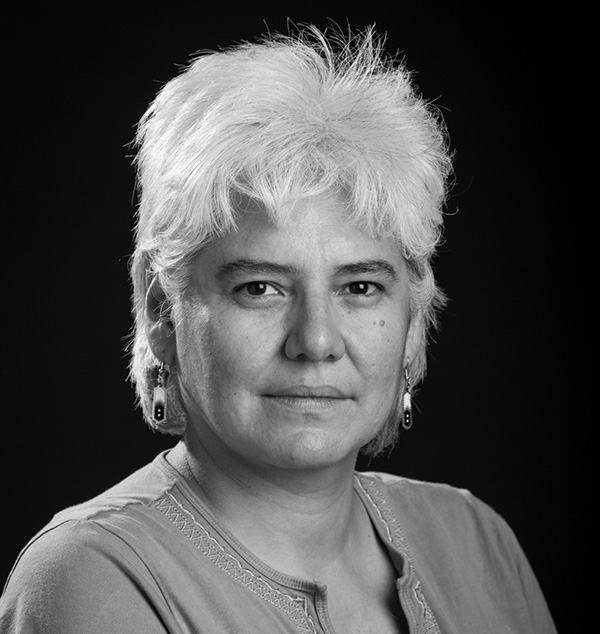 Alanis King
Odawa playwight and director, Alanis King Odawa was originally from the Wikwemikong Unceded Indian Reserve. She was the first First Nations woman to graduate from the National Theatre School of Canada, and began working in theatre in 1986. Her shortlist of playwright credits includes: The Daphne Odjig Art Show, Odeh Gamig Kwewak (aka. The Heart Dwellers), If Jesus Met Nanabush, The Tommy Prince Story, and The Manitoulin Incident. (published in Three Plays by Fifth House). In 2020, her new work Bury was featured at Native Earth Performing Arts: "Four nursing home residents on Claypot First Nation are together at the evening of the federal government's Residential School apology. This triggers a series of flashbacks and truths that have framed their lives until today. Bury is an ode to the reclamation of the Anishinaabe language, and a celebration of the resilience of those who have lived through the residential school system" (NEPA website).
Alanis King is the past Artistic Director of De-ba-jeh-mu-jig Theatre, and the Three Fires Music Festival in her home community of Wikwemikong on Manitoulin Island, Ontario. She was also the Artistic Director of Native Earth Performing Arts> (2000-2001), and Saskatchewan Native Theatre Company until 2009.
For two years she was the past Festival Director for the Aboriginal Voices Festival in Toronto, assisting the content development and media project Buffalo Tracks for Aboriginal People's Television Network, and was a presenting member to the CRTC for the licensing and awarding of Aboriginal Voices Radio 106.5 FM, Toronto. She likes to be involved in community radio, volunteering her time to enable artists to have their works aired.
Alanis King completed an eight-week intensive program at New York Film Academy and at George Brown College in Toronto where she wrote her first feature length screenplay. Her short film From The Bush To Broadway was shot in New York City and performed in Ojibwe. The film then went on to be screened at The Aboriginal Voices Festival and the ImagiNative Media Arts Festival.
Profile by Anne Nothof, Athabasca University
Last updated 2021-02-19