Lebensold, Frederic David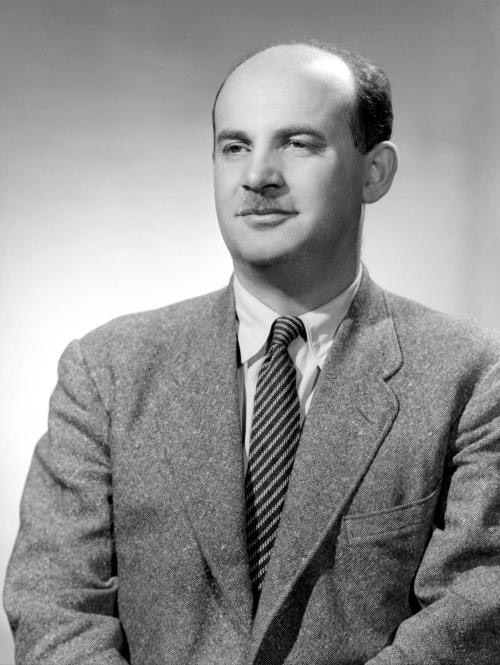 Frederic David Lebensold
Architect and theatre design consultant born in Warsaw, Poland in 1917; died in Kingston, Ontario in 1985.
Frederic David Lebensold was educated in Poland and England before serving in WWII. He immigrated to Canada in 1949, and was Associate Professor of Architecture at McGill University from 1949 to 1955.
Lebensold was responsible for the design or renovations of many theatres in the country including the Queen Elizabeth Theatre, Place des Arts, the National Arts Centre, and the Confederation Centre of the Arts (1964), as well as the City Centre Theatre in New York.
His work was primarily in the popular "Brutalist" style of the 1960s: austere concrete walls, with few windows -- like a temple to the arts. The NAC was conceived as "a three-dimensional concrete landscape, the Canadian Shield in miniature." It is "a cluster of heavy hexagonal masses containing the four theatres; planted terraces climb over and around them. The main entrance is at the lowest point of the site, facing the Rideau Canal. From the plans of the buildings to the detailing of their ceilings, the entire complex has a consistent motif of hexagons and equilateral triangles – remarkably disciplined, even bloody-minded, architecture" (Alex Bozikovic.www.capitalmodern.ca).
Last updated 2021-03-10