Loranger, Françoise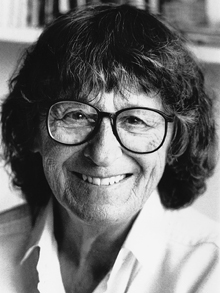 Francoise Loranger
Playwright born in St-Hilaire, Quebec in 1913, died April 5, 1995. She left school at the age of fifteen, and began writing short stories in her teens. From 1938 to 1955, she worked in radio as an author and director of radio drama, until discouraged by censorship. She also wrote television plays in the 1950s and 1960s.
Her works are hard looks at the issues of their day, challenging a repressive conformist society that stifled autonomy and creativity. Her first play, Une maison...un jour (Théâtre du Rideau Vert, 1965) toured in France and Russia. It dramatizes the disintegration of a bourgeois family. Encore cinq minutes (Rideau Vert, 1967) also depicts family life as a stultifying hell, and focuses on the decision of a mother to free herself. Le chemin du roy (L'Egrégore, 1969) looks at the problems between Quebec and Ottawa, disguising itself as a hockey game. Double jeu (Théâtre du Nouveau Monde at La Comédie-Canadienne, Montreal 1969, dir. André Brassard) is set in a night-school class, with a socially diverse range of thirteen adult students who want to do more with their lives, and a teacher who attempts to empower them through imaginative play-acting. Double jeu was translated into English as Playing Double by Louise H. Forsyth, and published in Anthology of Quebec Women's Plays in English, ed Forsyth (Toronto: Playwrights Canada Press, 2006) Médium saignant (Comédie-Canadienne, 1970) discusses language rights by using the microcosm of a town hall meeting.
Loranger was also an award-winning novelist for her work Mathieu (1949).
Profile by Gaetan Charlebois. Additional information from Louise Forsyth, "Loranger, Françoise," Oxford Companion to Canadian Theatre. Toronto: Oxford UP, 1989.
Last updated 2019-02-26