Lortie, Alain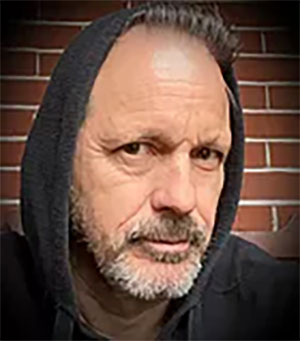 Alain Lortie
Quebec-based designer, Alain Lortie has designed lighting for concerts, dance companies (such as La La La Human Steps), opera, and theatre for over forty years. Among his concert works, he designed the Peter Gabriel production that was directed by Robert Lepage in 1993.
His theatre work includes a stunning design for the 1994 revival of Michel Tremblay's En pièces détachées at the Théâtre du Nouveau Monde, directed by René Richard Cyr, and productions for Carbone 14. His design for the Carbone production of Les Âmes Mortes, 1996, won him the award for best lighting at the Masques Awards. For Théâtre d'Aujourd'hui he lit the world premiere of Dominic Champagne's La Caverne (2001); and «Circus minimus» (Théâtre il va sans dire, dir. Dominic Champagne, 2004). For Théâtre du Nouveau Monde he lit Danser à Lunasha (dir. Ben Barnes, 2002); Shakespeare's La Tempête (dir. Michel Lemieux and Victor Pilon, 2005-2010, with tours to Europe, U.S. and Asia); Antoine et Cléopâtre (dir. Lewis Furey, 2005); and «Zébrina, une pièce à conviction», dir. François Girard). He has also worked with Cirque du Soleil, and Franco Dragone on several productions, including The Han Show (2014) in Wuhan, China, and La Perle (2017) in Dubai. From 2001-2005, he was Artistic Director of the "Festival Montréal en Lumière."
Website: www.alainlortie.com.
Profile by Gaetan Charlebois and Anne Nothof.
Last updated 2021-03-18