Maalouf, Joe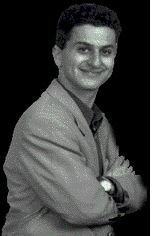 Joe Maalouf
Quebec-based producer, born in Beirut, Lebanon in 1972. He was educated in Monte Carlo and Montreal.
With JMC productions and its offshoot Sweet Circle Theatre, Joe Maalouf has produced a number of shows at the Salle du Gésu and the Place des Arts. In 1996 he was co-producer with the Saidye Bronfman Centre.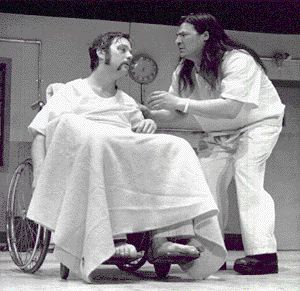 Joe Maalouf's production of Ken Kesey's
One Flew Over the Cuckoo's Nest
, presented at the
Place des Arts
in 1994, directed by Dean Fleming
Among his productions are Neil Simon's Rumors, Bernard Slade's Romantic Comedy, a theatrical adaptation of Ken Kesey's One Flew Over the Cuckoo's Nest and the North American premiere of the theatrical adaptation of Stephen King's Misery.
He was involved in the production of the musical Pope Joan in Chicago. In 1998, he produced the musical Jerusalem at the Saidye Bronfman Centre.
He currently lives in Montreal with his wife.
Last updated 2021-04-06