Malone, Greg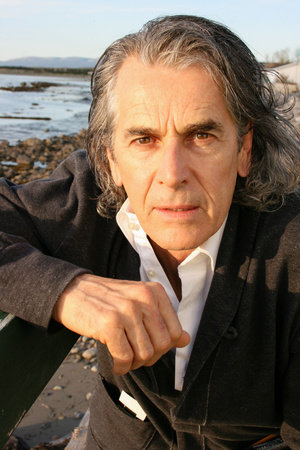 Greg Malone
Actor, impressionist, and writer, born in St. John's Newfoundland and Labrador October 19, 1948. Greg Malone is best known for his work with Codco on stage and television.
He was active in high school drama, and graduated from Memorial University with a B.A. in English. He toured Canada, the US and England with Codco in the 1970s. His comic impressions of Barbara Frum, Jean Chretien, and Queen Elizabeth are particularly memorable.
When Codco's television run concluded in 1993, Malone co-wrote and starred with Codco performer and friend, Tommy Sexton, in a CBC television special called The National Doubt, which satirized the constitutional debates of the early 1990s. Malone also appeared in Two Foolish to Talk About, co-written with Sexton, and in the Centaur Theatre's 1994 production of The Master and Marguerita directed by Maurice Podbrey and Alexandre Marine.
After the death of Sexton, Greg Malone devoted several years to making the film, Sex, Drugs and HIV, to raise awareness about AIDS.
Greg Malone has also appeared in short films and features, and in the CBC television series, The Republic of Doyle.
A committed environmentalist, in 2019 he ran for the Green Party in a federal bi-election. He was given an Honorary Doctor of Letters degree by Memorial University in 2000.
His memoir, You Better Watch Out, was published in 2009 by Knopf Canada. His "alternative history" of Newfoundland, Don't Tell the Newfoundlanders: The True Story of Newfoundland's Confederation with Canada was published by Penguin Random House in 2014.
Profile by Gaetan Charlebois and Anne Nothof.
Last updated 2021-04-15