Marien, Robert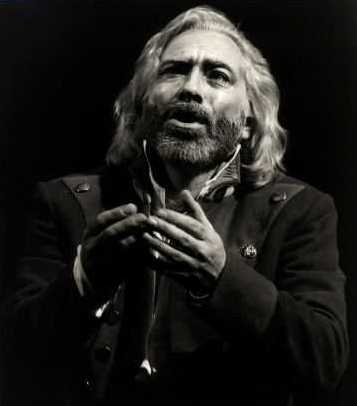 Robert Marien as Jean Valjean in the Boublil-Schönberg-Kretsmer musical Les Misérables (photo: Joan Marcus)
Quebec-based actor/singer/composer born May 4, 1955, who has had a solid career in film and television as well as on stage. Robert Marien studied at the CEGEP de Ste-Thérèse.
He is probably best known in theatre for his performance as Jean Valjean in the Montreal production of Les Misérables, in which he acted in French and English. He has played the role abroad, including on Broadway, and toured again with the work, in Canada, in 1999.
He also performed in the premieres of Gilbert Dupuis's Mon oncle Marcel qui vague vague près du métro Berri and the Ferland/Baillargeon musical Gala, as well as in the Serge Lama musical Napoleon and in his own production of the hit revue Montréal à Broadway (which toured the nation and also turned out a hit recording). Marien was acclaimed for his roles in Marat/Sade, A toi, pour toujours, ta Marie-Lou and Broue.
In 1999, he sang the role of the evil priest Claude Follo in the premiere of Notre-Dame de Paris in Montreal, which then embarked on a world tour. In 2020, he reprised the role in French in Corée du Sud, South Korea, before a masked audience, when the Covid-19 pandemic was shutting theatres around the world.
In summer, 2002, Marien directed the Théâtre du Vieux-Terrebonne production of Amies à vie. He has also had a solid career in television.
Robert Marien's performances are marked by an intense physicality and a well-placed and pleasant singing voice.
Profile by Gaetan Charlebois
Last updated 2021-04-15