McManus, Bruce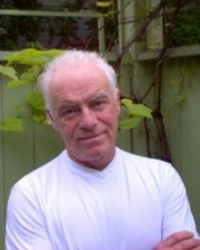 Bruce McManus
Playwright, born in Winnipeg Manitoba in 1948. He attended the Carleton School of Journalism, University of Winnipeg and University of Manitoba. He has lived and worked in several cities in Western Canada, and has written full time for the theatre since 1981, when the University of Winnipeg produced two of his one-act plays.
Since then he has written twenty plays, including Schedules, commissioned by Prairie Theatre Exchange (1988), and produced at the Arts Club Theatre in Vancouver in 1989; Caffe (University of Winnipeg, 1985); Dogs with No Tails (1987); Weíve Always Been Friends (1986); The Chinese Man Said Goodbye (Prairie Theatre Exchange 1989, dir. Kim McCaw).
The Chinese Man Said Goodbye portrays a dysfunctional family relationship as a son helps his father move into a small apartment after the death of the father's wife of thirty years. Through a series of anecdotes prompted by the unpacking of boxes containing the mementos of family life, domestic tragedy is played as black comedy. The Chinese Man Said Goodbye was published by Blizzard in 1988.
Other plays include: Selkirk Avenue (Popular Theatre Alliance of Manitoba, 1990, nominated for a Governor Generalís Award in 1998); Calenture (Popular Theatre Alliance of Manitoba, 1993); Ordinary Days (Theatre Projects Manitoba, 2000); All Restaurant Fires are Arson (PTE 2008, published by J. Shillingford 2008)).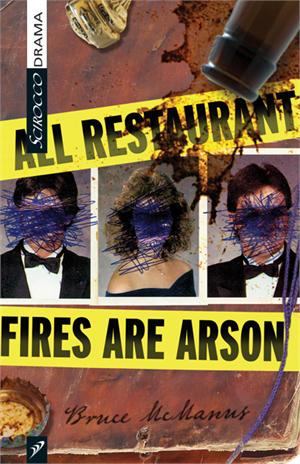 Adaptations for the stage include: Ibsenís A Dollís House (PTE 1998); A Christmas Carol (Manitoba Theatre Centre 2005); and Chekhovís Three Sisters set in Moose Jaw, Saskatchewan in the 1950s (Theatre Projects Manitoba 2011).
He has also written for radio and film.
McManus was playwright-in-residence at the Manitoba Theatre Centre in 1984-85, at the University of Winnipeg in 1986-87, and at Prairie Theatre Exchange in 1988. He was writer-in-residence at the Winnipeg Public Library in 2008-09. From 1995-2000 he was Artistic Director of Theatre Projects Manitoba, which develops and produces new works by Manitoba playwrights. He was also a founding member of the Manitoba Association of Playwrights.
Profile by Anne Nothof, Athabasca University.
Last updated 2021-05-05