McNair, Rick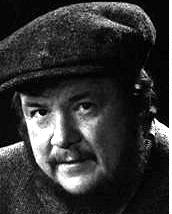 Rick McNair
Director/playwright, actor, born 1942, died February 1, 2007 in Winnipeg, Manitoba. He was the Artistic Director for four Canadian theatres including Theatre Calgary and Manitoba Theatre Centre.
Under his directorship of Theatre Calgary (1978-84) he brought works by Sharon Pollock, John Murrell, and W.O. Mitchell to the city, and supervised the planning for the company's move to the Max Bell Theatre in the Calgary Centre for the Performing Arts. He also wrote plays for the Stage Coach Players, Theatre Calgary's touring company for young audiences, including Napi, the First Man, which toured Wales.
At Manitoba Theatre Centre (1986 -1989) he continued to champion Canadian works notably 101 Miracles of Hope Chance (which he directed, 1987). He also founded a Winnipeg Fringe Festival in 1988, and was involved in MTC's annual Master Playwright festivals. He last appeared at MTC in A Christmas Carol (2005) and directed Tom Stoppard's After Magritte (2007).
His plays include: Dr. Barnardo's Pioneers (Theatre Calgary, 1978); Hamlet - Who Cares? (Theatre Calgary 1979, dir. Martin Fishman); Ghost Town (Theatre Calgary, 1982); To Far Away Places (Ship's Company Theatre 1989).
Last updated 2021-05-04