Morgan, Robert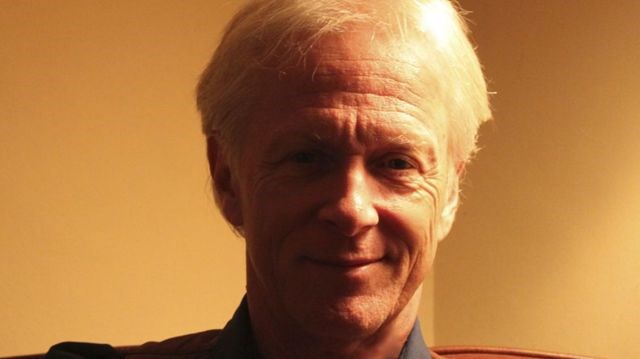 Robert Morgan
Playwright and performer, specializing in young people's theatre, born in Toronto, Ontario, August 14, 1950. He studied at Trent University
He has been closely associated with Theatre Direct, for which he wrote How I Wonder What You Are (1982), and Roseneath Theatre, for which he wrote and co-produced The Book of Miracles (with David S. Craig, 1993) and Head ŕ Tête (with Craig, 1989). For Roseneath Theatre he has performed in his own Morgan's Journey (1985), which has become one of the longest touring shows in Canada.
Other works include: Heart of Mine; A Tribute to Bob Dylan (1992); The Return of Jessie (with Meg Ruffman, 1991); Not As Hard as it Seems (1986).
He has won many awards for his work including two Dora Mavor Moore Awards for Head ŕ Tête, and The Anger in Ernest and Ernestine (with Leah Cherniak and Martha Ross, 1987, published by Playwrights Canada Press, 1990); and six Chalmers Awards for The Betrayal (with Leah Cherniak, Oliver Dennis, Maggie Huculak, Martha Ross and Michael Simpson, 1999), Dib and Dob and the Journey Home (with David S. Craig, 1999), The General 1999, Not as Hard as it Seems, 1988, Morgan's Journey, 1987, How I Wonder What You Are.
As an actor he has appeared at Theatre Passe Muraille, Factory Theatre and Young People's Theatre (among others).
Robert Morgan has been a strong advocate for bringing the arts to children in a wide range of locales. He has also produced special celebrations and spectacles nationally and internationally: "Living Water," an Easter Sunday celebration for more than 16,000 in Lourdes, France; "The Circus of the Heart" with Dom Helder Camara and a cast of over 150 performers at the University of Toronto; "One Heart at a Time," with a cast of 60 at the Winter Garden and Markham Theatres in Toronto.
He lives in Toronto with his wife, Susan Lee Marcus, with whom he has two children, Diana and Clare.
Profile by Gaetan Charlebois. Additional information provided by Anton Wagner, Julie Salverson, and Denis Johnston.
Last updated 2021-06-15