Chalmers Awards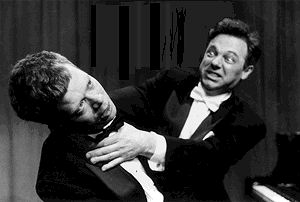 Annual awards administered by the Ontario Arts Council Foundation and endowed by the Chalmers family.
They were established in 1973 by Floyd Sherman Chalmers and his wife Jean Chalmers, and since expanded to include twelve categories. In the history of the awards, over five million dollars have been conferred on over seven hundred artists.
Among several artistic disciplines, awards are conferred upon playwrights and other theatre practitioners for either lifetime achievement or for a work presented in the previous year. The winners were selected by members of the Toronto Chapter of the Canadian Theatre Critics Association and Toronto's professional theatre community.
Winners have included Christopher Newton for his leadership of the Shaw Festival, John Murrell for his play The Faraway Nearby, Andrew Moody for Riot, Timothy Findley for The Stillborn Lover, and Brad Fraser for Poor Super Man.
Other winners include: Jim Betts, Guillermo Verdecchia, Ronnie Burkett, Drew Hayden Taylor, Michel Tremblay, Judith Thompson, Paul Thompson, John Mighton, Djanet Sears, Linda Griffiths, Anne Chislett, Ted Dykstra, Richard Greenblatt, Daniel MacIvor, Robert Morgan, Michel Marc Bouchard, George F. Walker and Hillar Liitoja.
In February 2002, two grant programs were introduced to replace the Chalmers Awards: the Chalmers Arts Fellowships and Chalmers Professional Development Grants.
Last updated 2020-10-26