Noyes, Joanna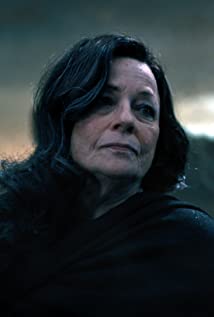 Joanna Noyes
Magnificent Quebec-based actor who has worked non-stop for over forty years. She has performed in film, radio and television, most memorably as the voice of Grandma Thora in Arthur, as well as at all the anglophone houses in Montreal. At the Saidye Bronfman Centre she stole the show away from the leads in Passion Play (1994) simply by using an evident crackling wit and focus.
She was brilliant as the mother in Elliot Hayes' Homeward Bound (1995) for Bulldog Theatre. At Centaur Theatre she was a solid presence in James W. Nichol's adaptation of Margaret Laurence's Stone Angel (1995), and in Joanna McClelland Glass's If We Are Women (1996). She has also appeared in Tony Kushner's Angels In America at Centaur, and in The Crucible, directed by Gordon McCall (January, 2000).
Joanna Noyes lives with her husband, Yves Saint Pierre, an English literature professor, and has a daughter from a previous marriage, writer/producer Jan Steen.
Profile by Gaetan Charlebois.
Last updated 2021-07-19