Pagé, André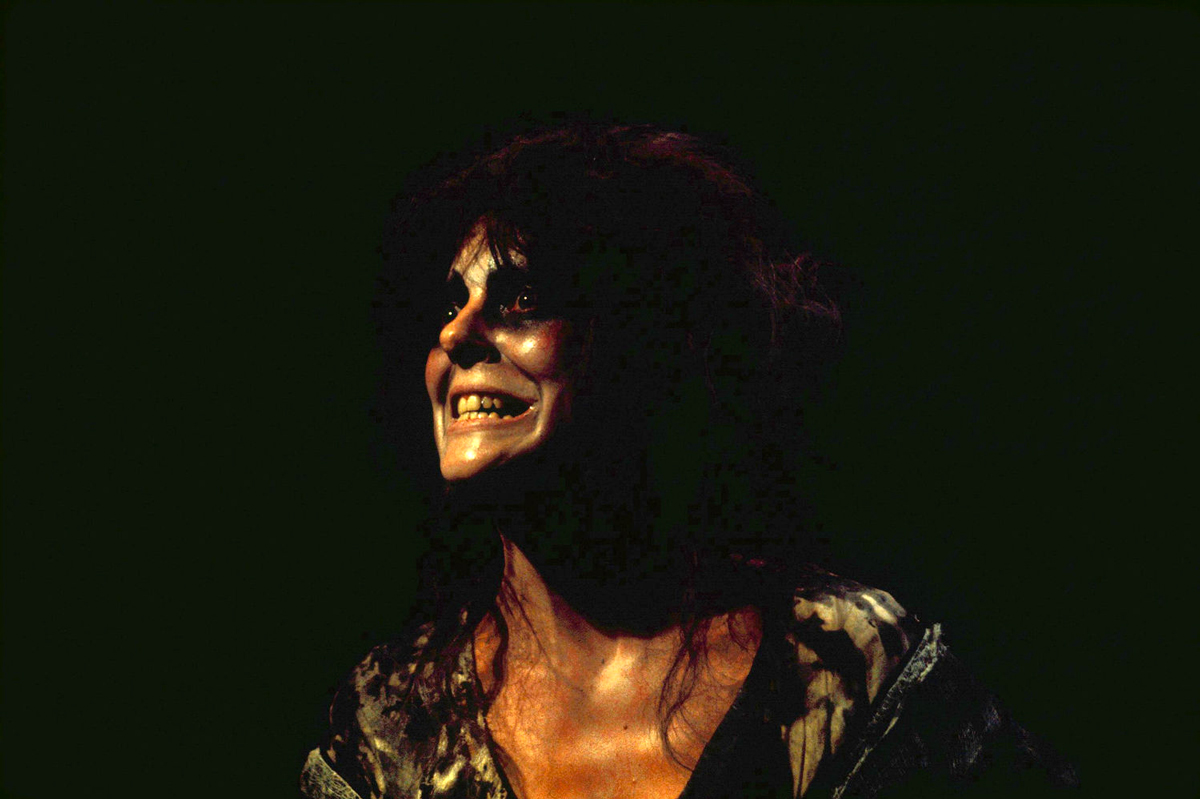 Ma Corriveau by Victor-Levy Beaulieu, with Françoise Berd, dir. André Pagé, Théâtre d'Aujourd'hui. Credit: Daniel Kieffer.
Director born in Montreal in 1931, died there in 1982.
With Françoise Berd and Roland Laroche, André Pagé was involved in the founding of Théâtre de l'Égrégore in 1959. The Company was one of the first professional theatres of the European avant-garde in Montreal, producing plays by Beckett, Strindberg, Chekhov, Jarry, and Ionesco in French; and many Quebec playwrights, such as Robert Gurik. It closed in 1966.
For Théâtre d'Aujourd'hui Pagé directed: La Saint-Jean du p'tit monde (1980-81 season); Dernier recours de Baptiste à Catherine (1977-78 season); Ma Corriveau (1976-77 season); Le temps d'une vie by Roland Lepage (1975-76 season); and Strauss et Pesant (1974-75 season).
From 1971-78 he was the head of the French section of the National Theatre School of Canada, slowly changing the school from primarily an educational institution to one of discovery as well, and enabling the creation of new works.
He died suddenly, just as he was about to take over the leadership of the Théâtre du Nouveau Monde.
Profile by Gaetan Charlebois. Updated by Anne Nothof.
Last updated 2021-07-19