Pomerlo, Marcel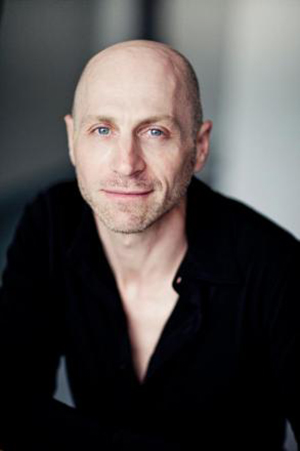 Marcel Pomerlo
Quebec-based actor, Marcel Pomerlo studied theatre at CEGEP de St-Hyacinthe and in New York before performing with Théâtre Acte 3 and Théâtre de l'Opsis.
With Pigeons International he performed in Perdus dans les coquelicots, Du sang sur le cou du chat, Savage/Love, and Le making of de Macbeth. He has also performed at Théâtre la Licorne (Shakespeare's Comme il vous plaira/As You Like It); at Théâtre de La Veillée (Groupe [de] La Veillée, Espace de la Veillée) (Joseph et ses frères, Le Renard aspirant); and Théâtre Repère (Wouf-Wouf). In 1999, he appeared in the Théâtre du Rideau Vert production of Hamlet; and in the summer, 2000, the production of 12 hommes en colère/12 Angry Men (Théâtre du Vieux Terrebonne).
Pomerlo is one of the founding members of Momentum and has worked with Jean-Frédéric Messier in L'arrache-coeur, Le dernier délire permis, Nuits blanches, and Helter Skelter.
He is an efficient character actor with a confident technique, and a talent for disguise.
Profile by Gaetan Charlebois.
Last updated 2021-07-30