Sullivan, Sean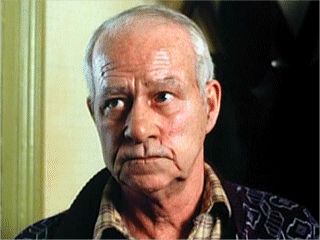 Sean Sullivan
Compelling character actor born in Toronto, Ontario, December 26, 1923; died June 3, 1985.
Sean Sullivan began acting with local amateur companies such as the Belmont Theatre Group, and with the New Play Society. In his 20s, he appeared in Golden Boy, which reached the finals of the Dominion Drama Festival. During the 1950s, he made over 300 appearances on Canadian TV. He played in theatres across Canada, and excelled in playing hard-nosed characters, in particular the patriarch in David French's Leaving Home (Tarragon Theatre 1972); and Of The Fields, Lately (Tarragon Theatre, 1973). For his CBC TV performance of the latter, he was awarded an ACTRA in 1977.
Among other theatres where he performed are Theatre New Brunswick (The Dollar Woman, Head, Guts and Sound Bone Dance); Centaur Theatre (Weeds); Manitoba Theatre Centre (Royal Hunt of the Sun, The Crucible); and Grand Theatre, London (Death of a Salesman, 1976).
Profile by Gaetan Charlebois and Anne Nothof.
Last updated 2021-01-15