Snell, Peter R.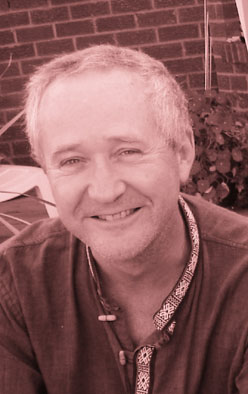 Peter R. Snell
Actor, director, musician, born in Cuckfield, Sussex, England in 1950. He was educated at York University (Toronto) and Queen's University (Kingston), and has an Honours B.A., and M.A. degrees in philosophy.
Peter Snell was the founder and artistic director of Toronto-based Major Roadworks Theatre (MRT) in 1983 to 1991, which worked directly creating theatre with men and women in Canada's federal prisons.
Between the mid-1970s and the early 1990s, he performed for a number of major Canadian theatres, including Theatre Passe Muraille and Theatre Plus in Toronto, the Blyth Festival in central Ontario (where he created the role of Greg in I'll Be Back Before Midnight by Peter Colley), Persephone Theatre in Saskatoon and Theatre New Brunswick. In 1983, he performed in one of George Luscombe's last productions, The Wobbly, at Toronto Workshop Productions/TWP.
In 1979-80, he directed two plays (Dial M for Murder and Who Saw Him Die?) for the Northampton Repertory Theatre in England and in 1980 played George in Of Mice and Men for the same theatre. He performed in a 1980 production of Macbeth for the Ludlow Festival Theatre in Shropshire. He has performed in several fringe theatre pieces in London, England.
He has conducted workshops, written articles and used theatre and music to encourage people to become politically active. Throughout the 80s and early 90s, he was a part of the emerging "popular theatre" scene in Canada. With his wife, Carol Snell, he has used theatre with community groups to promote citizen action in many areas, including prison reform, agricultural initiatives, the environment and education. In theatre workshops he has dealt with issues such as domestic violence, welfare, child abuse, unemployment and racism amongst teaching personnel. In 1988-89, he wrote and directed two plays for Toronto's Kensington Youth Theatre Ensemble of St. Stephen's (KYTES), working with street youth on issues of concern to them.
In the late 1980s and 1990s, he concentrated on writing for regional newspapers (including Kingston's Whig Standard and the Toronto Star), and was a regular correspondent for the now-defunct theatre magazine, Theatrum.
He has taught ethics, politics and journalistic skills at Loyalist College in Ontario. With his son Matt, he performs in a Montreal-based duo called the Horror Choir, which employs theatre in its musical presentations.
In 2007, he played the part of Percy in the County Summer Theatre (Picton, Ontario) production of Timothy Findley's Elizabeth Rex, directed by Paul Thompson.
He now lives in Thomasburg, Ontario, where he enjoys the art of walking.
Website: http://vishwawalking.ca>
Last updated 2021-10-25